Forensic and Debate Team Co-Sponsoring Shoe Drive This Week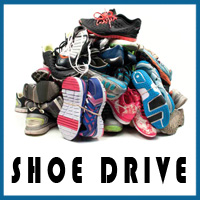 The Webster Forensic and Debate Team is co-sponsoring a shoe drive for the St. Louis Urban Debate League, collecting gently used and new shoes as part of a joint fundraising effort for our own Urban Debate League, as well as the league in Houston and victims of Hurricane Harvey.
Please contact Scott Jensen, drive coordinator and a member of the St. Louis Urban Debate League Board of Directors at jensensc@webster.edu or (314-968-7439) for more information. Please share this with friends and colleagues to help make this a successful collection effort.
Donation Locations
Gently used and new shoes may be brought to:
Sverdrup, room 243
Now until noon on Friday, Feb. 9
Additionally, donations are being accepted at the league's city championship tournament this weekend, hosted by Webster:
East Academic Building, room 239
From 3 p.m. Friday, Feb. 9, through 6 p.m. Saturday, Feb. 10