Forensic and Debate Brings Home Two National Championships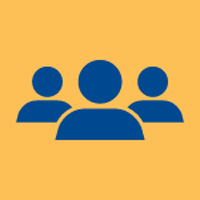 Webster's Forensic and Debate team brought home two national championships and several individual and team awards from the National Comprehensive Forensic Tournament, held this past week at the University of Kentucky.
Highlighting the weekend were championships won by MacLain Naumann and Olivia Potter. Naumann won the national championship in prose interpretation, while Potter earned a national title in interviewing. The tournament, sponsored by Pi Kappa Delta, the nation's oldest and largest forensic honor society, included 84 schools and 700 students who were entered in over 2,400 individual and team events. Other Webster students earned several other recognitions:

Semifinalist
Reader's Theatre cast of MacLain Naumann, Kirby Weber, Eva Moentmann, Jenny Stickney, Brook Villhard

Quarterfinalists
Angela Meng in editorial impromptu, prose interpretation, and novice International Public Debate Association debate
Bri Jones in poetry interpretation

Octofinalist
Geoff King in junior International Public Debate Association debate

Excellence Awards
Geoff King in extemporaneous speaking
MacLain Naumann and Brook Villhard in interviewing
MacLain Naumann in student congress

This was one of the most successful nationals in recent memory for the forensic program. "The balance in our success is what is most impressive about this weekend," said Scott Jensen, director of Forensics. "Our students excelled across the board. Maybe the most exciting thing about the weekend is that we lose only two of our students to graduation. End the year this was is a terrific kick-start to next year."

Jensen served at national tournament director. Gina Jensen, assistant director of Forensics, was the coordinator for individual events, while Tom Serfass, assistant coach, coordinated all topic draw events. The team has one more tournament to attend. Naumann will represent Webster as the prestigious National Individual Events Tournament at the University of Florida March 31-April 4. The team will also host a performance showcase in April that will feature award winning performances from this year's team members.