Snapshot: Fort Bliss Commencement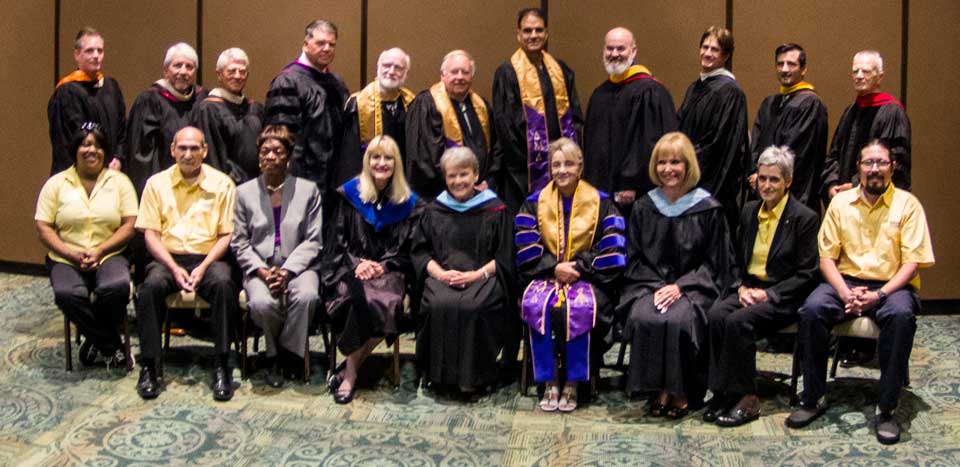 Commencement ceremonies for the 138 graduates of Webster University's Fort Bliss, Texas, campus location took place on Oct. 10 at the Centennial Conference Center on Biggs Army Airfield. Seventy-eight graduates participated in the ceremony, which was attended by over 1,000 guests.
Brig. Gen. Mike Callan (USAF, ret.), Webster's special assistant to the provost for Military Affairs and director, Scott Air Force Base campus location, served as the keynote speaker for the graduation ceremony. The ceremony was opened by the posting of the colors by the Austin High School JROTC, followed by the National Anthem sung by Pastor Brian Rosette.
Three Delta Mu Delta student inductees were officially corded the night prior at the cording ceremony, along with one honorary faculty inductee, Rick Azar, and one honor graduate.