Free COVID-19 testing in St. Louis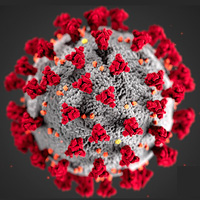 We want St. Louis-area members of our community to be aware that Affinia Healthcare, in partnership with the Missouri State Department of Health and Senior Services, is now offering free COVID-19 testing to individuals who are asymptomatic.
The testing is available to anyone, but Affinia is in particular reaching out to African American, Hispanic and Native Americans because reports indicate those populations are experiencing significantly high infection and mortality rates during the pandemic.
For our entire community, we encourage you to stay informed through public resources on where testing is available in your area, such as this resource from the Illinois Department of Public Health and this from the Missouri Department of Health.
No Registration or Screening Required
For the new testing resources offered by Affinia, there is no registration or screening required. A state ID, driver's license or other official form of identification is required for record-keeping purposes.
Testing will be held:
Tuesday, May 12, from 9 a.m.-noon at North Oaks Plaza at 23 N. Oaks Plaza, St. Louis, MO, 63121. Affinia is partnering with the St. Louis County NAACP for this day of mobile testing.
On Wednesday, May 13, from 9 a.m.-noon at 5415 Page, St. Louis, MO, 63112. Affinia will partner with Better Family Life for this event.
Every Monday, from 9 a.m.-noon ,Affinia will be offer free testing at the Victor Roberts Building, 1408 N. Kingshighway Blvd, St. Louis, MO, 63113.
Affinia also is offering drive-thru testing centers at the following locations:
1717 Biddle Street, St. Louis, MO, 63106. Hours: 9 a.m.- 4 p.m.
6763 Page Ave. Pagedale, MO, 63133. Hours: 9 a.m.- 4 p.m.
4414 N. Florissant Ave., St Louis, MO, 63107. Hours: 1 p.m.- 4 p.m.
3930 S. Broadway, St. Louis, MO, 63118. Hours: 1 p.m.- 4 p.m.
8960 Jennings Station Road, Jennings, MO, 63136. Hours: 9 a.m. - noon. This site is in collaboration with the Urban League.
For more information, call Affinia at 314-833-2777.
Benefits Coverage for Employees
As previously communicated by the COVID-19 Task Force in March, any Webster employee covered by benefits will have any COVID-19 testing covered through Cigna similar to a preventative benefit, waiving co-pays, deductibles and co-insurance for members. Cigna has also opened a 24-hour telephone help line, 866-912-1687, to allow employees and family members to speak with qualified clinicians about how to cope with anxiety, stress, or other issues related to the impact of the COVID-19.
For questions about your benefits and coverage, please visit www.mycigna.com or call the toll-free number on the back of your insurance card for one-on-one direct access to assistance any time day or night.