Free Wellness Resources for the Whole Family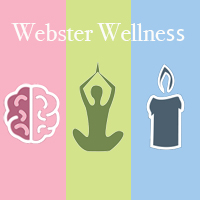 Even after nearly a month of social distancing measures, working through remote operations and adjusting to schools of all levels being closed, it can still be a challenge adjusting to the "new normal" during precautions around the coronavirus pandemic.
The good news is there are free resources available to clear your head, get some exercise and even find assistance for your child's school work. These resources are available for all students, faculty and staff.
Stress management & mental health
Modern Health is hosting a series of free Community Support Sessions aimed at helping people cope with the challenges and uncertainty caused by the coronavirus. These sessions are designed to equip participants with meaningful strategies to overcome stress or anxiety they may be facing across various areas of their lives, such as emotional support, financial confidence, and remote working. You can find past sessions from Modern Health on their YouTube page.
Headspace is providing resources to the public, and to employers, in response to this crisis. They have unlocked additional content called "Weathering the Storm" that has meditation and mindfulness exercises. Visit headspace.com/covid-19 to learn more and create an account. Participants will be offered a free trial or they can opt out and use only the free version which includes the "Weathering the Storm" content.
Fitness and exercise
Staying active can be a struggle during stay-at-home orders, but the following resources may help curb the stir-craziness:
ClassPass is offering unlimited access to their digital library, containing over 2,000 free video and audio workouts. Click here to create an account.
Peloton extended the free trial from 30 to 90 days – no bike needed. Stream any class from their complete library on the Peloton App.
Orange Theory is also offering free recordings of at-home workouts. Most of these workouts require no equipment!
Educational resources for children
One of the biggest challenges faced by parents right now is having to take on the role of educator during the pandemic. Here are a few useful resources to finding assistance and keeping your child learning:

Varsity Tutors has begun Virtual School Day, free online classes for grades K-12 that are learning from home while schools are closed.
Scholastic also launched a Learn at Home program with free daily projects, videos, etc. for all grades starting with Pre-K.

Khan Academy, a free online learning resource offering lessons, exercises and quizzes, has

daily schedules

for organizing at-home learning for students ages 4-18 years. On weekdays, Khan Academy is also offering daily livestreams on

Facebook

,

YouTube

and

Twitter

to help parents and educators best utilize the website's tools and resources.