Gateway Campus Art Gallery Presents, "Freedom: The American Hustle"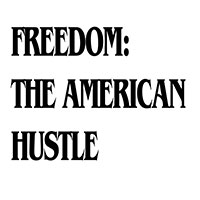 The Fall 2018 exhibition of Freedom: The American Hustle, opening reception will take place Saturday, Sept. 22, from 6-9 p.m. at the Arcade Contemporary Art Projects at the Webster University Gateway campus at 812 Olive Street in downtown St. Louis.
The exhibit takes its title, and much of its inspiration, from seminal films from the 1970's Blaxploitation genre: Sweet, Sweetback's Baadasssss Song (1971), Superfly (1972), and The Mack (1973). Two of these films will be screened on the Webster Groves campus as part of the Webster Film Series the weekend of Sept. 8-9.
Freedom: The American Hustle is a multi-media exhibit by St. Louis artists John K. Blair and Vaughn Davis Jr. It features video, installation, paintings, textiles and photographic collage while exploring the challenging and demeaning characterization of black America in the post-Civil Rights 20th century. Blair and Davis give fullness to characters whose previous development were limited by context or conflict.
It is from these realities that Blair and Davis began to explore the voices of those who had been left behind. Where was their American Dream? For many of these, whose conflict is partially captured in the Blaxploitation films, they were left with few options beyond what the title of this exhibit articulates: hustling. We see a parallel in speaking more deeply of the complexity of such stereotypes, evoking Childish Gambino's "This is America," where a choir sings "get your money, black man," and Glover appears with a weapon, simultaneously representing the stereotype and annihilating it.
There's a story here; there are people here with their own disappointments and the things they are fighting for, stepping into this survival while despising their only options for accessing resources.
America in 2018 is the perfect cultural time to consider these voices. Blair and Davis do just that, through video, installation, paintings, textiles and photographic collage, walking straight and unflinchingly into the full potential psychology of these characters.
Gallery Hours
Arcade Contemporary Art Projects regular hours are Tuesday and Thursday from 10-4 p.m. and Wednesday and Friday from 4-8:30 p.m. For more information on Arcade Contemporary Art Projects, contact curcurufrancesca@webster.edu.
For more information about the Webster Film Series, contact films@webster.edu, call Film Series office (314-246-7525) or visit here.
Film Screenings, Panel Discussion
In partnership with the Webster University Film Series, some of the films inspiring this exhibition will be screened over the course of three days, Sept. 8-9. Each film is set to start at 7:30 p.m. in the Winifred Moore Auditorium at the main campus in Webster Groves, 470 East Lockwood Ave.
Saturday, Sept 8: Superfly
Sunday, Sept. 9: The Mack
Friday, Oct. 12: Artist talk and panel discussion with Freedom: The American Hustle artists John K. Blair and Vaughn Davis Jr. and these Webster University faculty members:
John Chappell, professor of History in the Department of History, Politics, and International Relations, College of Arts & Sciences
Kathy Corley, professor and program facilitator, Film Studies, School of Communications
Gary Passanise, professor of Painting and Drawing in the Department of Art, Design & Art History (DADAH) in the Leigh Gerdine College of Fine Arts