Artists Talk and Faculty Panel Discussion for 'Freedom: The American Hustle'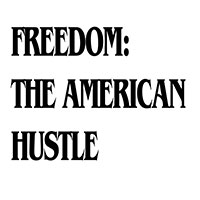 "Freedom: The American Hustle", a multi-media exhibit by John K. Blair and Vaughn Davis Jr., is a critical representational and conceptual reexamination of 1970s culture that affirms challenging and demeaning images of black Americans. This exhibit is not a glorification of the stereotypes but rather the humanization of the perceived antagonist.
Freedom: The American Hustle follows 10 years of growing attention to artists of color in higher education Humanities departments. The works of Blair and Davis fit well among these. The films explore the problem of marginalization, but Blair extends that conflict into the psychology of such characters. "When you think there is no other place for you in the system, no other options," he says, "you buy into the role that the system set aside for you."
Presented in conjunction with DADAH, Webster's Chapter of the Association of African American Collegiate, History, Politics, International Relations Students Club, and The Santo Foundation, join us for a discussion and reception Friday, Oct. 12, at 8 p.m., at the Arcade Contemporary Art Projects - Gateway Campus, 812 Olive Street, St. Louis, with Freedom's artists, Blair and Davis, as they are joined by a panel of multi-disciplinary Webster University faculty.
Panel Discussion
Friday, Oct. 12: Artist talk and panel discussion with Freedom: TheAmericanHustle artists John K. Blair and Vaughn Davis Jr. and these Webster University faculty members:
John Chappell, professor of History in the Department of History, Politics, and International Relations, College of Arts & Sciences. Chappell specializes in 20th-century U.S. history and other topics: d

iplomatic history, World War II, the Vietnam War, and popular culture.

Kathy Corley, professor and program facilitator, Film Studies, School of Communications. Corley is an

Emmy-award-winning filmmaker whose work has screened in international film festivals and on PBS and national cable channels.

Gary Passanise, professor of Painting and Drawing in the Department of Art, Design & Art History (DADAH) in the Leigh Gerdine College of Fine Arts.

Passanise has received awards from the National Endowment for the Arts, the Pollak Krasner Foundation, and the Ford Foundation.
For more information, contact curcurufrancesca@webster.edu or RSVP via here.