Centre Francophone Receives Grant to Host Quebec Gaming Industry Conference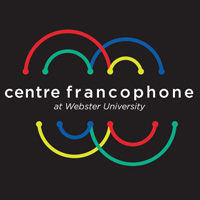 The Centre Francophone at Webster University, part of the Centre d'excellence, has received a $12,000 grant from the French Embassy to organize a symposium on the video game industry in Quebec, as well as on issues related to translation and cultural localization in French.
The event will be held on Webster's campus in Webster Groves during the 2019-20 academic year.
The Centre director, Lionel Cuillé, who is associate professor in the Department of International Languages & Cultures and the Jane and Bruce Robert Chair in French and Francophone Studies at Webster, will work closely with Webster's Games and Game Design program as well as the Language Department at St. Louis University, and the Quebec Delegation in Chicago.
"This event will demonstrate to American technophile students that French studies are are also an asset for their career prospects," Cuillé said. "For video game designers, learning French opens up the possibility of a true international experience, especially among our Quebec neighbors."
In partnership with the French and Quebec Cultural Services, the study day will aim to encourage and facilitate university exchanges between video game design programs in the Midwest and Quebec, and ultimately simplify administrative procedures so that students with a dual major in gaming design and French can pursue professional internships in the Quebec studios.
Beyond the traditional study abroad model, Cuillé wants to encourage American students to work as interns in French-speaking countries, because they will return in full force to the American job market with a strong expertise in intercultural competence, having discovered another video game and graphic culture, and having proven their capacity to adapt to an alternative entrepreneurial culture.
"In this context, our conference will be combined with a career fair, featuring Quebec and French video game studios, including Ubisoft. No doubt the area's students who specialize in video game design will be eager to get in touch with companies that are keen to find new talent," he said.
Cuillé said high school audiences, especially French classes, will also be present, with the event concluding with an esport video game competition on one or more French-language video games.