GCP Committee Seeks Keystone Seminars Director Applicants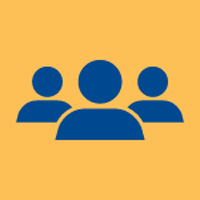 The Global Citizenship Program (GCP) Committee is seeking applicants for director of Keystone Seminars to serve a three-year term, beginning Summer 2020.
The applicant must be a full-time faculty member with tenure/FDL status (probationary status may be considered). Please submit a letter of interest and a cover letter to gcp@webster.edu.
Applications are due no later than Wednesday, Nov. 20.
Contact Bruce Umbaugh, director of GCP, at bumbaugh@webster.edu with any questions.
Compensation will be $7,000 annually and two courses reassigned time with the approval of the dean and department chair (1-course release per semester). The director of Keystone Seminars reports to the director of the Global Citizenship Program.
Responsibilities:
Provide leadership for the Global Keystone Seminars, working collaboratively with the director of the Global Citizenship Program (GCP), the Global Citizenship Program Committee (GCPC), academic deans and department chairs, international and extended campus faculty and administrators, Academic Advising, Student Affairs, and Academic Affairs.
Lead continuous improvement efforts (assessment), periodic review of the Keystone Seminars, and make recommendations for program improvement.
Collect (or supervise the collection of) data relevant to GCP learning outcomes.
Collaborate with director of First-Year Seminars, GCPC Chair(s), and the director of GCP on GCP program assessment.
Oversee service and experiential learning opportunities, and other components of the program.
Recruit and mentor faculty for seminar sections year-round (Fall, Spring, Summer).
Communicate and coordinate with directors and faculty at extended campuses that have undergraduate programs, both domestic and international.
Plan and present professional development opportunities for seminar faculty on Keystone Seminar course implementation and assessment.
Manage course and classroom scheduling for Keystone Seminars in WEBG.
Manage book orders for all Keystone Seminars in WEBG.
Update and manage marketing materials for all Keystone Seminars.
Represent the Keystone Seminars before the Curriculum Committee when necessary.
Serve as an ex officio, non-voting member of the GCPC.
Foster the scholarship of general education and integrative, experiential, and problem-based learning.
Participate in planning the annual GCP Collaboratory (typically scheduled in mid-May).
Qualifications:
Is familiar with the Keystone Seminar program.
Has taught or participated in the development of a Keystone Seminar.
Has a strong interest in interdisciplinary student experiences.