GDPR Privacy Policies and Contacts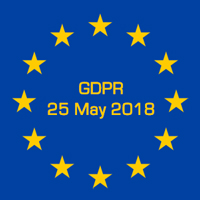 The European Union's General Data Protection Regulation (GDPR) takes effect in two days - Friday, May 25, 2018. If you have questions about Webster University's Privacy Statement, Privacy Notice, privacy practices, or any other aspect of the new privacy regulation, visit www.webster.edu/gdpr or contact the individuals at the respective campuses listed below.
Webster University Privacy Officer
470 East Lockwood Avenue
Webster Groves, MO 63119
USA
Tel. +1 314.246.7333 or cro@webster.edu
or contact the following members of the GDPR team:
Margie Muthukumaru: 314-246-5990 or mmuthukumaru61@webster.edu
Jeanelle Wiley: 314.246.7123 or jeanellewiley10@webster.edu
Greg Malone: 314-246-8249 or gregmalone44@webster.edu
Peter Maher - 314.246.8622 or maherp@webster.edu
Webster University Athens – Privacy Manager
Thomas Stamos Mazarakis
Kollegio Webster Athinon – Webster Athens
Ipitou Str. No 9, Athens, Greece P.C. 105-57
Tel. +30 21 199 0530 x5
mazarakist@webster.edu
Webster University Geneva – Privacy Manager
Mr. Michel Pollak
Webster University Geneva
15, Route de Collex,
1293 Bellevue, Switzerland
Tel. +41 22 959 80 03
michelpollak74@webster.edu
Webster University Leiden – Privacy Manager
Jean Paul van Marissing
Boommarkt 1
The Netherlands
2311 EA Leiden
Tel. +31 71 516 8000 x4502
jvanmarissing66@webster.edu
Webster University Vienna – Privacy Manager
Allison Snowden
Palais Wenkheim
Praterstr. 23, 1020 Vienna
Austria
Tel. +43 12 699 293 x4335
allison.snowden@webster.ac.at
For the latest policies and resources to help you understand GDPR, visit www.webster.edu/gdpr.