Coming Soon: Privacy and GDPR awareness training courses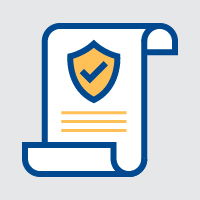 Webster University is committed to protecting and maintaining the privacy and confidentiality of Webster University community's data, as required by the terms of the University's agreements, consents, policies, and in accordance with applicable laws.
To support this commitment, Webster has developed online Privacy and General Data Protection Regulation (GDPR) educational training courses, supporting continuous learning and promoting awareness among all of Webster University's constituents concerning privacy and information security.
Beginning on July 8, all faculty and staff members will be required to complete two courses until Aug. 30:
Privacy Awareness Training
This privacy training provides an overview of privacy principles and regulations, highlighting the importance of protecting personal data of all of University's constituents. Among other critical topics, it tackles the rights that individuals have regarding their personal data, and it helps bring across Webster University's responsibilities when collecting and processing personal data.
Protecting privacy and personal data is an issue of trust for the University. Protecting privacy builds the trust of our entire community and mitigates the risks of costly incidents, decreased trust, reputational harm, and regulatory penalties.
GDPR Awareness Training
This awareness training addresses the European Union's (EU) General Data Protection Regulation (GDPR), a sweeping new regulation which was enforced on May 25, 2018 and is consistent across all 28 EU member states. It carries provisions that require businesses to protect the personal data and privacy of EU citizens for transactions that occur within EU member states, but it also regulates the transfer of personal data outside the EU.
As part of compliance, Webster University must document the processes it has in place for collecting, using and managing personal data, and maintain records of consent for such data. Apart from the reputational damage, fines for failing to comply with the GDPR provisions can be up to €20,000,000 or 4% of an institution's annual revenue (whichever is higher).