GDPR: Addressing the right to erasure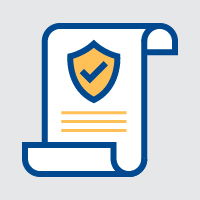 Do you know what steps to take if someone submits a request for erasure of his/her data? EU Residents have the right to request this according to Article 17 of the General Data Protection Regulations (GDPR).
Article 17
The data subject shall have the right to obtain from the controller the erasure of personal data concerning him or her without undue delay and the controller shall have the obligation to erase personal data without undue delay where one of the following grounds applies:
the personal data are no longer necessary in relation to the purposes for which they were collected or otherwise processed;
the data subject withdraws consent on which the processing is based according to point (a) of Article 6(1), or point (a) of Article 9(2), and where there is no other legal ground for the processing;
the data subject objects to the processing pursuant to Article 21(1) and there are no overriding legitimate grounds for the processing, or the data subject objects to the processing pursuant to Article 21(2);
the personal data have been unlawfully processed;
the personal data have to be erased for compliance with a legal obligation in Union or Member State law to which the controller is subject;
the personal data have been collected in relation to the offer of information society services referred to in Article 8(1).
If you receive this request
Contact your campus privacy manager as soon as possible. Article 17 requires that the controller of the personal data in question provide information without undue delay and in any event within one month of receipt of the request.
It is very important that your campus privacy manager be contacted immediately. The privacy manager will then have the responsibility to address the request and will work with you on this issue.
Who to contact
More information about GDPR and a list of privacy managers for Webster Groves and each of the European campuses can be found at webster.edu/gdpr.