General Data Protection Regulation Training Session Sept. 25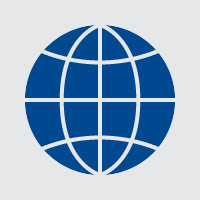 Webster University has been working to assess its compliance with the EU's General Data Protection Regulation (GDPR). Various team members from across all global campuses have been enlisted to understand how personal data is being captured, recorded and used. [Webster Prepares for EU's General Data Protection Regulation, July 17, 2017]
As part of this effort we have partnered with Scott Galt from Armstrong Teasdale to help educate the Webster University community on the GDPR and its impact.

We invite you to attend the Webster GDPR Training Session on Monday, Sept. 25, at 8 a.m. The session is scheduled to last until 9:30 a.m. All Project Team Members are encouraged to attend in person at the Library Conference Room. Others are free to join there or online via this calendar invitation. Further information will be sent ahead of the meeting.
If you have any questions that you would like to submit before the Sept. 25 training session, please send them to gdpr@webster.edu.
Reminder: GDPR effective date is May 25, 2018!

The topics for the Sept. 25 training session include:
Jurisdictional Reach and Scope
Principles Relating to Processing of Personal Data (Lawfulness, Purpose Limitation, Data Minimization, Accuracy, Storage Limitation, Confidentiality and Integrity, and Accountability)
Data Protection by Design
Data Impact Assessment
Data Mapping
Conditions for Consent
Subject Access Requests, Data Portability, and Right to be Forgotten
Risk of Non-Compliance and Risk Management
Data Breach and Notification Requirements
Third Party Vendors, Data Transfers, and International Transfer Mechanisms
Enforcement and Penalties
Profiling and Data Protection Officer Requirement
Come and find out how GDPR impacts you!