Webster German Majors Win GAHC Scholarship to Study in Europe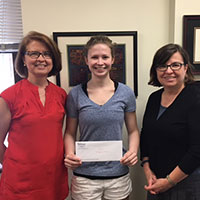 Webster University German majors Stephanie Werner and Gina Perhat have won the German American Heritage Society (GAHS) scholarship.
The scholarships are granted annually by the GAHS and St. Louis Stuttgart Sister Cities (SLSSC) for students going to Europe to take German classes through Webster University.
Werner will to attend Webster's Vienna, Austria campus for German studies, while Perhat will participate in an internship organized by the Dual University in Villingen-Schweningen, a suburb of Stuttgart.
The GAHS supports German studies in a German speaking country, either Germany or Austria and the SLSSC supports several German exchange programs in the Stuttgart area, Webster's sister city in Germany.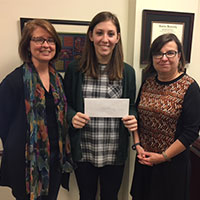 Perhart's opportunity is based on the former 'Global Internship Exchange' run by Wilma Prifti, in which students from the US go to work in Germany, and German students come to St Louis for an internship. Students stay with a family for two months and gain work experience, language practice and international networking opportunities.
Both were congratulated by Paula Hanssen, head of German Studies in the Department of International Languages and Cultures, and Nancy Hellerud, vice provost.
Contact Hanssen for any questions about this scholarship opportunity.