May 1: Empower Webster students on Give STL Day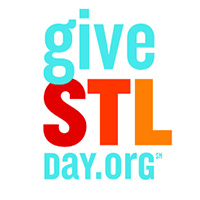 Join us on Wednesday, May 1, in celebrating Give STL Day, a 24-hour celebration of online giving in the St. Louis community.
This year, Give STL Day falls just 10 days before Webster University celebrates its 100th commencement ceremony. To participate in the excitement of this historical Webster event, consider making a gift of $10, $20, $50, or $100 to empower Webster students! Make your online gift at webster.edu/giving.
Join in the conversation on social media using #GiveSTLDay. When you give to Webster, you are committing to expanding the education of future global citizens.
Matching Gift Offer
President Beth Stroble and Paul Stroble have agreed to match gifts raised by graduating Webster University students. Join them in supporting Webster's mission of transforming students' lives.
Learn more about Give STL Day at givestlday.org/websteruniversity.