Celebrate Webster on #GivingTuesday Dec. 1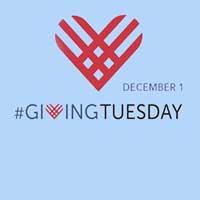 First there was Black Friday. Then Cyber Monday. And now... #GivingTuesday -- a global day dedicated to giving.
Mark your calendar for Tuesday, Dec. 1, and show the world what makes Webster University a truly unique and global university! The social media hashtag #GivingTuesday was created to transform how people think about, talk about, and participate in the giving season.
#GivingTuesday inspires people across the globe to give back to the causes they each value and encourages all of us to band together to improve the world in which we live.
Spread the Word