Global Holiday Tree Trimming Party Dec. 4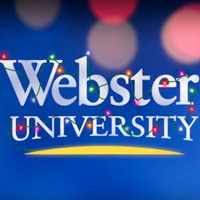 To celebrate the rich diversity of Webster University's worldwide network during the holiday season, Webster's Global Holiday Tree will be on display in the Emerson Library, throughout the month of December.
New ornaments from around Webster's worldwide network are added to the permanent collection that decorates the tree each year.
Tree Trimming Dec. 4 in Library
Chancellor Elizabeth (Beth) J. Stroble and President Julian Schuster invite students, faculty, staff and alumni from every Webster campus to help trim the tree and share their holiday traditions by contributing an ornament that tells their holiday story. Contributed items will be added to our ever-growing collection.
The Global Holiday Tree Trimming Party will be held Wednesday, Dec. 4, from noon - 1 p.m. in Emerson Library. Enjoy holiday refreshments while helping us decorate the tree, add a New Year's wish and share some holiday spirit.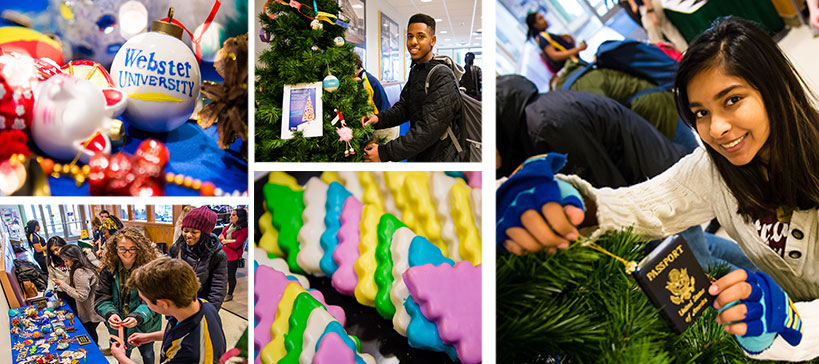 Participation from Extended Campuses
All campuses beyond St. Louis are actively encouraged to mail an ornament to contribute to the tree by Dec 2, 2019. Please send the ornaments to: Corinne Hilbert, 40 N. Rock Hill Road, St. Louis, MO 63119.