Global Leadership Academy 2018 Applications Open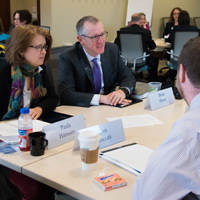 Applications for the 2018 Webster University Global Leadership Academy are now open.
Faculty and staff throughout the Webster University network are encouraged to apply for this cohort program, which entails a series of workshop and activities that help faculty and staff lead successfully within the university.
Throughout the program, including three weeks (during spring, summer and fall breaks) where the entire cohort is together, faculty and staff learn more about the university and their own leadership strengths.
Part of the experience builds off self-directed applied learning activities, in which groups of people who do not normally work together collaborate under the umbrella of GLA. Through this and other programming, GLA fellows learn about the various aspects of the Webster network and the students who are served in residential, metro, military and online campus environments.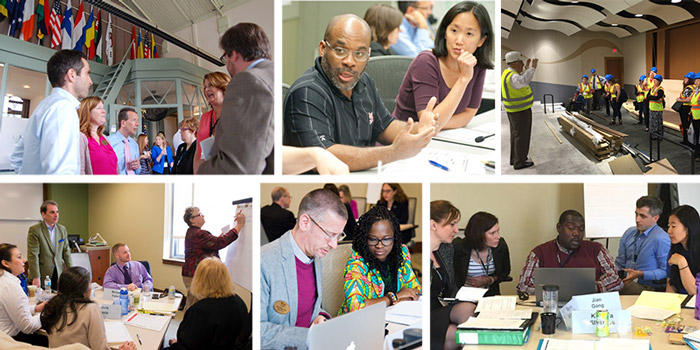 "Until you experience this community, you can't really begin to describe it to someone else," said Wayne Davis, adjunct faculty member, in this video about the program.
"There is a structured program that is investing in us as leaders, so it's a confidence booster in us, and in the university, that they're willing to invest resource and time in us in the hopes of giving back to the greater Webster community. There is really nothing like it...no leadership program that encompasses the various aspects of what GLA offers you."
Information Sessions Aug. 29, 30, Sept. 1
For those considering applying, there will be three information sessions at the end of August -- though faculty and staff are welcome and encouraged to apply before then.
The application deadline is Sept. 29. The application includes a personal statement and a statement of reference from a colleague. See full requirements for participation here.
During the June session, the 2018 GLA cohort will visit several of the Florida campuses to spotlight the U.S. extended campus network. The destination for summer 2019 is the campus in Accra, Ghana.
Learn more about the information sessions and how to apply here.