Verity Named Director of Global Program Development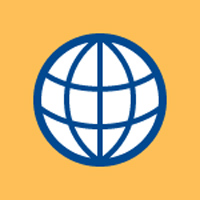 Vice Provost Nancy Hellerud announced that Hannah Verity has been named director of Global Program Development in the Office of Academic Affairs.
"We have two units – Study Abroad and WINS – doing great work to enhance and strengthen programs to increase student mobility," said Hellerud. "Global Program Development adds a needed third component – a staff person dedicated to enhancing faculty mobility programs and building new resources to assist faculty in creating and implementing global experiences for our students."
Verity will collaborate with academic units and the international campuses to strengthen the faculty mobility program, develop new programming that leverages our international campus locations and underrepresented regions – including St. Louis, and bring guest international scholars from partner institutions to Webster.
Verity, a Global Leadership Academy Fellow and graduate of Webster's Global MA in International Relations program, previously served for seven years as director of Global Programs in the College of Arts & Sciences. She has a BA in American Studies, also from Webster.
Her community leadership includes serving as president of the International Institute of St. Louis' Junior Boardand as a board member for a local non-profit, HateBrakers. Recently, she was accepted into the 2016-17 class of FOCUS St. Louis' Leadership St. Louis program. Leadership St. Louis is a highly respected leadership development program focused on community improvement. See the Leadership St. Louis site for more about the program.
"Hannah's experience and leadership will serve the faculty of all of the Schools and Colleges well and will advance the mobility goals of our strategic plan," Hellerud said. "We have strong, unique programs that can be enhanced and used more strategically, and we have opportunities to build new programs and resources. We look forward to fall and to announcing new developments in global programming."