Vienna Selected to Host Second Global Student Leadership Summit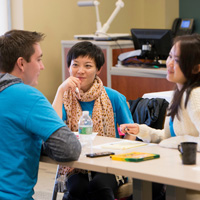 Vienna has been selected as the host for the Webster University 2017 Global Student Leadership Summit (GSLS) to be held June 3-10, 2017, President Elizabeth (Beth) J. Stroble and Provost Julian Schuster announced this week.
Strong interest following the inaugural summit, held in 2015 at the St. Louis campus as part of the Centennial celebration, resulted in plans to repeat the program every two years and rotate its location around Webster's international campuses, with respective campuses supporting the students they send to the summit. Vienna was selected as host for the 2017 summit after the coordinating committee reviewed several proposals.
"As we continue the work of implementing our strategic plan, Global Impact for the Next Century, student leadership across our campus network is essential," Stroble said. "This global summit is a rare and wonderful opportunity for our students to gain insights and perspectives from each other that will ultimately create positive impact for Webster and for our world."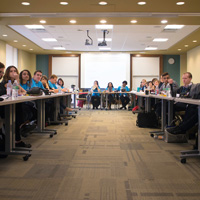 GSLS provides a mechanism for student leaders to learn and share insights and ideas that enhance academic and student life experiences for all students at all campuses. The inaugural summit in 2015 brought 29 students representing 20 nationalities from eight campuses together producing several student-centered initiatives.
"The original Global Student Leadership Summit helped develop and encourage a global citizenship mindset among the diverse, worldwide student community that makes Webster so unique," said Julian Schuster, Webster's provost, senior vice president and chief operating officer.
"It also provided us with invaluable input from undergraduate and graduate student leaders across campuses. I look forward to seeing what ideas spring from the collaborative learning in the next cohort."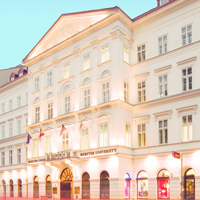 For GSLS 2017, a cohort group of 26 student leaders will be recruited from the St. Louis, Geneva, Vienna, Leiden, Thailand, and Ghana campuses within the University's international network, and will be selected through an application process that includes a review of leadership involvement and work experience.
The program goal is that student participants return to their home campus and implement the skills and knowledge acquired to improve student life throughout the Webster University network.
The GSLS Coordinating Committee consists of Ted Hoef, John Buck, Jennifer Stewart and Katie Knetzer. The planning group will be expanded soon to include faculty, students, and staff from the international campuses. Look for more information about applying for the 2017 cohort soon.