Students Bond, Strategize, Prepare for Action at Leadership Summit
Students from Webster University campuses in Accra, Geneva, Leiden, Vienna and Webster Groves are deep into the planning for Friday's presentations of their strategies to improve student experiences at each of their campuses and collaboration with peers at other campuses as part of the 2019 Global Student Leadership Summit.
They will present those "Action Plans" through a poster session from 1-2 p.m. Friday in the University Center. All are invited to see their ideas covering a range of topics, including:
improving advising tools for students to understand their degree and Global Citizenship Program requirements

growing a culture of ecological sustainability and continuity of student organization leadership in Geneva

improving communication between campuses for student-affairs initiatives in Leiden
increasing participation and sustainability for Webster LEADS in Vienna
building community within the Ghana campus and among other university student bodies in Accra
increasing avenues for peer support in inclusion efforts in Webster Groves, and increasing student organization participation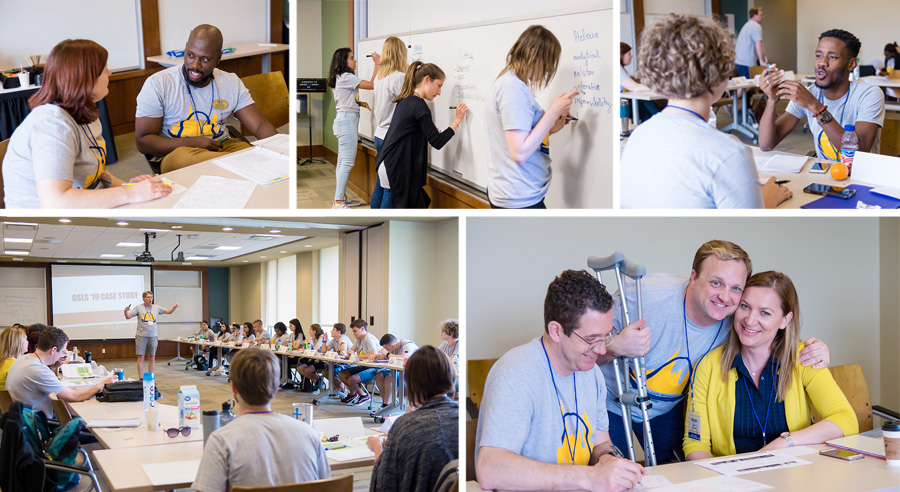 In addition to preparing their action plans, all week the students have engaged in leadership theory, inter-cultural bonding and reflections, and an issues management case study as part of this immersive experience.
"This is a unique experience," said John Buck, interim associate vice president of Student Affairs & Dean of Students, on the opening day. "This can only happen at Webster University."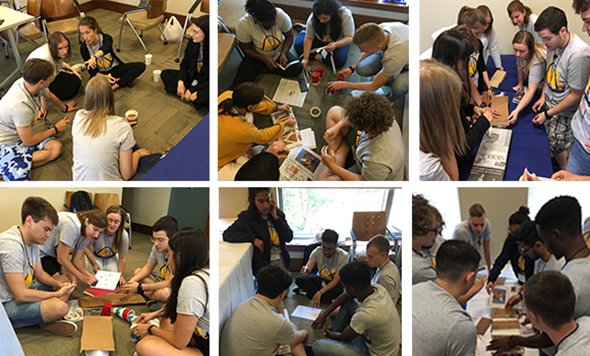 A selective application process identified two dozen student leaders from these campuses to enjoy the experience. What they get out of the Summit should yield benefits for their own leadership paths as well as their individual home campuses.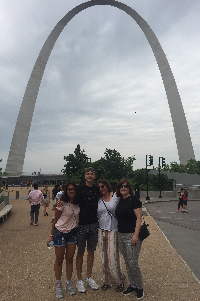 The week includes interactive sessions focused on leadership development, communication, strengths identification and growth, intercultural competency and social responsibility, plus a local excursion, and outstanding networking with fellow students from throughout the Webster global network.
Among these are sessions led by Germany-based Webster alumna Jenn Christ '04, who guides the students through multicultural communication and reflection activities.
Throughout the Summit students also activate in small groups based on their home campus for their "Action Plans" to improve their campuses, as well as cross-campus teams to handle the case studies. These team includes two staff mentors who serve as coaches, guides and sounding boards: one student affairs staff member and one staffer from another unit within Webster.
Students will take their action plans back to their home campuses for implementation. Those who are on or near the Webster Groves campus can see the plans presented at 1 p.m. on Friday in the University Center, followed at 2 p.m. by discussion of the case studies.