Global Student Leadership Summit Mentors Selected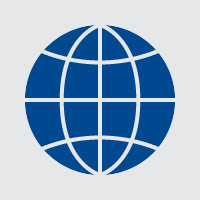 Staff mentors have been selected for the Global Student Leadership Summit (GSLS), taking place May 27-31, in St. Louis.
These individuals will guide the student participants throughout the week as they work on their Action Plans, Case Study analysis, StrengthsQuest development, Intercultural Communication skills, and more.
The mentors play a critical role in the GSLS experience, and we are excited to have a dynamic group representing a variety of departments and campuses throughout the Webster network.
2019 GSLS Mentors
Christine Benninger, student services coordinator, Leiden
Lisa Camp, graduate assistant, Campus Activities, GSLS 2017 alumna, Webster Groves
Jay Davis, community director for Housing and Residential Life, Webster Groves
John Holste, assistant director of Career Planning and Development Center, Webster Groves
Holly Hubenschmidt, Library head of Instruction Liaison Services and co-director, Webster Groves
Dominik Jansky, director of strategic communications, Global Marketing & Communications, Webster Groves
Katie Knetzer, director of the University Center, Webster Groves
Adelina Martey, Student Affairs coordinator, Ghana
Kyle McCool, director of graduate advising, Webster Groves
Larry Morris, coordinator of Multicultural Center & International Student Affairs, Webster Groves
Kristina Shimkus, Student Affairs director, Geneva