Golf Team Earns Special Academic Recognition from GCAA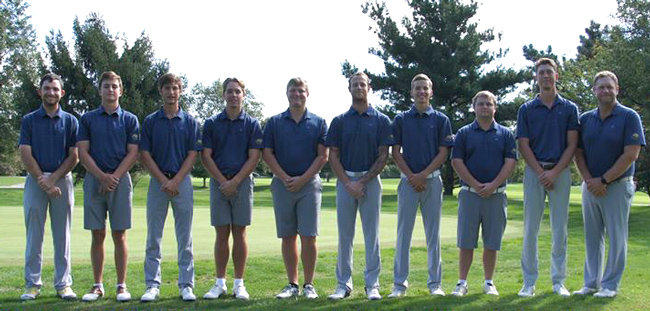 The Webster University men's golf team was one of only eight NCAA Division III programs to earn both an All-Academic Team honor as well as the prestigious President's Special Recognition from the Golf Coaches Association of America (GCAA).
Webster was the only school from the St. Louis Intercollegiate Athletic Conference honored by the GCAA and one of only six schools from Missouri to earn a Team Academic Award, and one of three Missouri schools to earn a President's Special Recognition.
In order to earn an All-Academic Team honor, a men's golf team is required to have at least a 3.0 cumulative grade point average, while in order to earn the President's Special Recognition Award, a team needs to have a 3.5 or better cumulative GPA. The Gorloks posted a team GPA of 3.55 during the 2018-19 school year.
This marks the sixth consecutive season that Webster has received the President's Special Recognition distinction from the GCAA and the eighth consecutive season that the Gorloks have earned a GCAA Team Academic Award.

"Working hard and achieving success at one's sport and academically shows a true commitment for our program to the NCAA III ideals," said Andrew Belsky, Webster head men's golf coach. "A high bar has been set over the last six years by the team, and we have a goal every year of maintaining that high standard of performance on the course and in the classroom."
Read more about their achievement at Webster University Athletics.