Call for Judges for Two Forensic Debate Tournaments, Dec. 1-2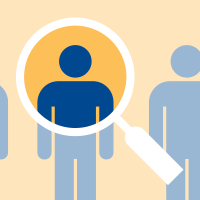 Webster's Forensic and Debate Team is preparing to host two collegiate tournaments Dec. 1 and Dec. 2. As is always the case, locally hosted tournaments succeed with community support, which includes guest critics.
Gina Jensen, director of the program, anticipates as many as 25 schools from states throughout the Midwest. There are two tournaments running concurrently.
The Study Break Tournament is a novice parliamentary debate tournament designed for debate classes and competitors new to the activity. The Gateway Swing is a combination of two forensic tournaments that feature multiple speaking and performance events.
Call for Judges
Guest judges are provided detailed information about events; they can also receive more personal orientations if they desire more detail. It is important to note that no experience is necessary. Tournaments seek to help competitors develop the ability to adapt to a variety of audiences.
All that is required for judging is an open mind, a willingness to listen critically and provide written feedback to help our students improve. Judges can also receive a $10 stipend for each round they judge. No forensic or debate experience is necessary; actually, it is ideal to have a pool of objective critics in order to provide a more sound, competitive and educational experience for the competitors.
For more information or to sign up as a tournament judge, contact Gina Jensen at jensen@webster.edu. A form and detailed instructions will be provided. Thank you so much for any consideration in helping these tournaments continue the positive national reputation Webster has earned as a forensic tournament host.