Call for Judges for the Gorlok Gala Forensic Tournament, Jan. 25-27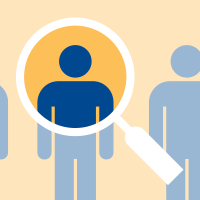 Webster University's Forensic and Debate Program is hosting their annual Gorlok Gala tournament the weekend of Jan. 25-27.
This is one of the nation's largest and most prestigious collegiate invitational tournaments of the year, annually attracting 40 or more schools from literally all corners of the United States. It is the nation's largest invitational Lincoln-Douglas debate tournament, and one of the top 10 largest comprehensive tournaments of the year.
A record turnout is expected, with commitments including Pennsylvania State University, University of Minnesota, University of Nebraska, and University of Kentucky.
Help Webster Host One of the Largest Tournaments
Webster's program is an award-winning one that includes recent national champions, so your participation helps keep this program strong.
The tournament is welcoming all interested individuals to serve as judges for a range of debate, public speaking, and oral interpretation events. There is no experience necessary. A judging pool that includes experienced and inexperienced critics is vital for the educational and competitive goals of the tournament. The only requirements are (1) an undergraduate degree, (2) a willingness to be objective, and (3) a willingness to listen and provide written feedback to help explain your decisions.
Training materials are provided and one-on-one sessions are available upon request. Judges are able to receive $10 stipends for each round judged. The need is urgent and any times individuals can give are appreciated.
If interested in judging, please contact Gina Jensen, director of forensics, at jensen@webster.edu.