Gorlok Greats: nominate a deserving colleague by Sept. 30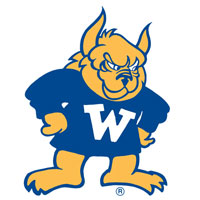 Do you know a deserving staff member who meets the criteria for the Gorlok Greats award? If yes, take a few minutes and nominate him or her for the outstanding work he or she does.
This $500 award acknowledges either an individual act or a sustained effort of exemplary service. Last year we had 31 individuals recognized for their outstanding work with six finalists honored at the annual faculty/staff recognition breakfast.
Criteria for recognition:
Contribute to University Mission, Values and Goals
Positively influence others in working towards departmental or organizational objectives
Invest time and effort in coaching and/or mentoring
Develop innovative solutions to business challenges
Team effort and peer collaboration
Approach problems as opportunities for growth and learning
Achieve a desired outcome despite adversity (e.g. limited resources, time constraint)
Consistently provide high quality, reliable and critical work that, if undone, would halt highly visible operations
Demonstrate a steady willingness to improve work operations and does so without prompting or fanfare
Applications are due by Sept. 30. Click here to Nominate a Staff Member for the Gorlok Great Award.