Gorlok Greats Award Winners Recognized for Fall 2019
The Gorlok Greats Award recognizes staff members whose achievements, whether an individual act or sustained effort of exemplary service, relate to Webster University strategies and support the University's values and mission.
This fall the Webster Staff Alliance received over 40 nominations for this distinguished award and a dedicated committee selected six exceptional employees from across the Webster Network.
Check out the Gorlok Greats website to find out more about the program and next nomination period.
Join us in congratulating this fall's Gorlok Greats award winners:
Richard Brafo
Transport Manager, Academic Affairs, Accra, Ghana
Nominated for consistently providing high quality, reliable, and critical work that, if undone, would halt visible operations. Nominators comments: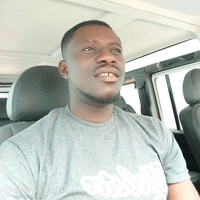 "I've had the pleasure of knowing Richard over five years since my first visit to the Ghana campus in 2014. As the campus driver, I've seen Richard go beyond the call of duty, working late hours and weekends to make sure the needs of administrators and visitors are met. His untiring dedication deserves to be recognized; I only wish I could bring him to the home campus at least once to see the University he is working so hard for. Since I can't, the least I can do is to strongly recommend him for the Gorlok Greats Award."
"I've been fortunate enough to travel to Ghana several times for work needed at the campus. Each time, I marvel at Richard Brafo, the transportation manager. He devotes an incredible amount of time to simply being available at the campus and when given a driving assignment, he accepts it with grace whether it is a quick trip to a bookstore to track down textbooks or a day trip down the coast to show visitors some of the rich sites that Ghana has to offer. With trips like the latter, he often starts his day very early and works late into the night giving up time with his young children to help Webster Ghana grow and thrive. When waiting for driving assignments, he is often found washing or doing vehicle maintenance. He also constantly pitches in with things like set up for events from public lectures to Commencement sometimes staying all night on campus to make sure everything is ready. Richard has been with the campus since it began, and he recently told me in an online exchange that the most important thing to him is to make Webster Ghana 'become beautiful.' I think Webster Ghana is beautiful due to its wonderful team members such as Richard."
Nicholas Frank
Representative, Biological Sciences Department, Webster Groves
Nominated for consistently providing high quality, reliable and critical work that, if undone, would halt visible operations, and team effort and peer collaboration. Nominators comments: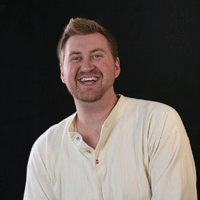 "In the summer of 2019, the nursing department's representative was away for 12 weeks on leave. A temporary representative was hired and lasted two days. So, Nick willingly helped the nursing department faculty to cover department responsibilities during this time. He offered his assistance and always did so with a smile. To give you an idea of the scope of the responsibilities during this time: The nursing program had approximately 250 students taking summer classes at four locations and no assigned representative. There were countless phone calls, emails, CX complexities, and more to try to manage. In addition, new students were being onboarded for the fall. Nick helped onboard new students by registering them for classes and informing them of compliance (drug screen, background check, vaccination and other requirements) requirements, orientation sessions, and more. I am extremely grateful to Nick for his willingness to help during a time of need. He truly was a team player and a strong example of peer collaboration. THANK YOU NICK!!!!"
"This summer, when Nursing department's coordinator was out on leave, Nick stepped up to help. He assisted in the very detailed process of onboarding nursing students for the department. He registered numerous students and sent critical communications to all of them so that all clinical requirements would be met prior to the start of class. Nick approached this task as though it were 'no big deal' and helped maintain a seamless workflow with the faculty coordinating MSN and BSN admissions. I'm not sure we could have done it without Nick's help. He maintained detailed communications with the faculty and was able to hand off the completed work when our Department coordinator returned. He helped bring students on board and helped the faculty have a much less stressful summer."
David Handrahan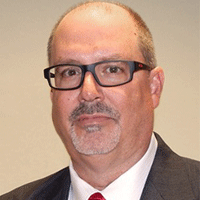 Director, Luke Air Force Base Campus, Arizona
Nominated for positively influencing others in working towards departmental or organizational objectives. Nominator comments:
"I have had the pleasure of sitting on numerous committees with David and he always contributes great insight into our work. In particular, he always looks for solutions, not just problems or issues. That attitude and desire to make the group better and keep it focused on positive outcomes is unique. I also find that David is very giving of his time to others who need his input, assistance, or guidance. Webster University needs more campus directors like David."
Allison Labaali
Representative, Department of Professional Counseling, Webster Groves
Nominated for consistently providing high quality, reliable, and critical work that, if undone, would halt visible operations. Nominator comments: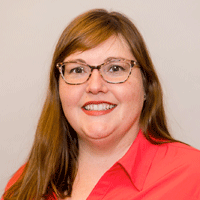 "Allison Labaali is a vital part of the Department of Professional Counseling. She serves the program not only at the Webster Groves campus but at all campuses where the counseling degree is offered. Since the department no longer has "team appointments" at the extended campuses, all questions and concerns about the program from students, faculty, and staff come to Allison. She coordinates department events, maintains important files, and manages our complex admissions process from application review to interviews to registration. Allison maintains the department's multiple handbooks, archival materials, social media presence, and webpage, and reminds faculty of important deadlines regarding these.
She also has deep departmental knowledge and is often more fluent in department policy than many faculty members. In short, Allison has far more responsibilities than most department representatives. In my opinion, her most significant achievements were guiding the program through the CACREP accreditation process both in 2015 in Webster Groves (when she first started) and from 2017-2019 for the South Carolina campuses. We could not have done this without her, and indeed the department would not function without her leadership. Allison Labaali is no "clerical support person" and instead is an administrator and leader of the Department of Professional Counseling."
DeLayne Levels
Team Leader - Mail Services, Mail & Copy Solutions, Webster Groves
Nominated for consistently providing high quality, reliable, and critical work that, if undone, would halt visible operations. Nominator comments: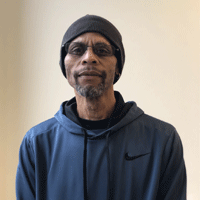 "I am nominating DeLayne Levels for the Gorlok Great Award this semester. DeLayne has been a recognizable figure on campus since I arrived over four years ago, with his big smile, jeans, and polo. One of the things I appreciate most about DeLayne is his friendly demeanor; he is always first to say hello, greet me by name, and ask how I am doing. Whether I have my head down in concentration or I'm walking across the parking lot, I know that DeLayne will say hello or wave as he passes by. In addition to his friendly attitude, I know that I can depend on DeLayne to do his job consistently. Even when I am out of the office, I can count on him to deliver and pick up the mail for our department. He is a quick learner and has never complained about going the extra mile to deliver to a locked office. I reached out to one of DeLayne's coworkers to get more insight on the role he plays on the Mail and Copy team.
They shared, "We joke around here at 40 Rock that D is a One Man Army although his title is 'Mail Team Leader.' Due to multiple circumstances, he doesn't always have work-study students to assist in his role and has been running the mail operation as a solo staff ever since the budget cuts started in 2013. His knowledge and experience in the mail & shipping industry provide a priceless service on campus and for all of our extended campuses." There has been a visible deterioration in the campus morale, and it takes people like DeLayne to do their job with a smile to pull us all through. He is truly a Gorlok Great!"
Vanika Spencer
Coordinator, First-Year Experience and Undergraduate Persistence, Webster Groves
Nominated for Investing time and effort in coaching and/or mentoring. Nominator comments: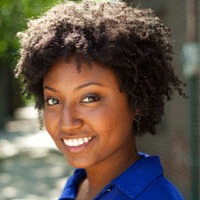 "Vanika has been a strong student advocate since arriving in Webster. While her role, initially, centered first-year students, she went as far as mentoring students in subsequent years even before the department officially began focusing on them. Since her arrival, I have watched students gravitate toward her as they seek advice, refuge, and a shoulder to lean on. Especially gratifying is the number of students of color that have formed meaningful relationships with her, particularly women. Her value is immense. She is a constant supporter of student development and makes sure her mentoring/coaching is rooted in authenticity and accountability. She goes above the call for students. As an example, I witnessed her track down a student in danger of being displaced and surround that student with resources both in and outside of Webster. That level of concern is inherent for her. Time after time, I see students in her office with a wide range of questions and concerns. Each time she pours into them to help them be personally and academically successful. Vanika embodies all the characteristics and attributes of a great mentor. I'm glad the students, and staff, have her as a resource."
Other Gorlok Great Nominees
It's clear that Webster University has an abundance of incredible employees. While there are only six Gorlok Greats Award winners each semester, Webster would like to recognize all of the extraordinary nominees. These individuals help push Webster to the next level.
Nominees included Abby Depew, Amanda Kallal, Ashley Wright, Betsye Stinson, Camila Poell, Christina Gilbert, Dave Angell, Jean Huber, Jennifer Millar, Jennifer Popken, Judy Connolly, Julie Altmann, Justin Barton, Kimberly Ocasio, Kris Spencer, Kristen Rosen, Maida Kojic McAndrew, Nermin Podzic, Nora Gyorfi, Robbie O'Toole, Robert Spears, Sandra Beins and Verena Karlsson.