Students Present at Graphic Design Showcase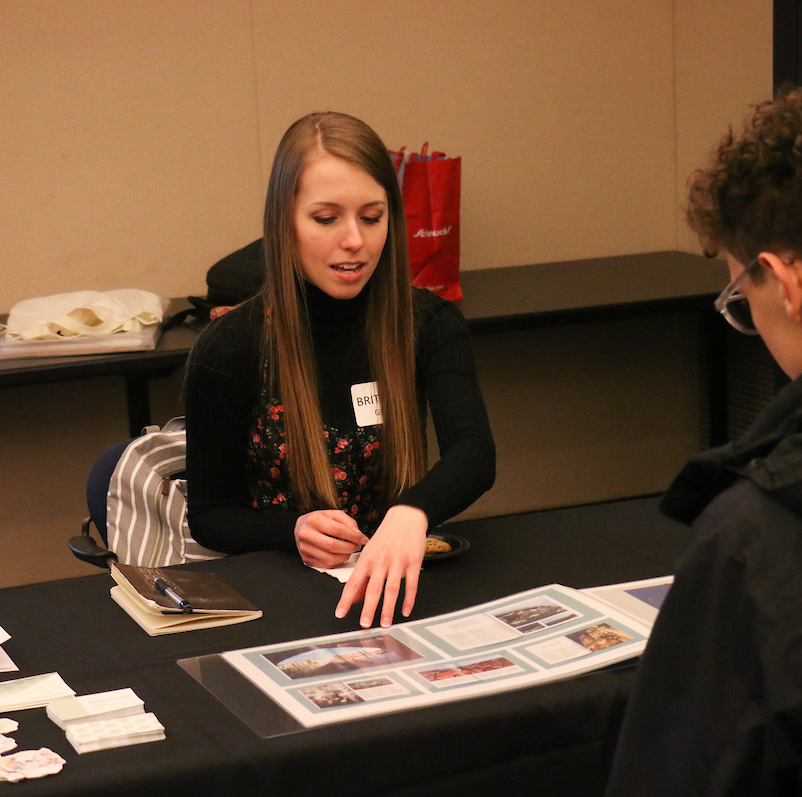 Local designers, art directors, prospective students, alumni, faculty, and staff gathered to commemorate the Sixth Annual Graphic Design Showcase, held Dec. 7 in the Sunnen Lounge of the University Center.
This event is co-hosted by the Department of Art, Design and Art History, in the Leigh Gerdine College of Fine Arts, and the Career Planning & Development Center. Graphic Design students presented their digital and print portfolios.
The showcase featured the student work of Katie Dineen, Tony Garcia, Brittany Graf, Megan Haislar, Alyssia Holmes, Justin Washington, and Racheal Bruce
This collaborative effort, which also included the help of the Office of Admissions, was a welcome addition to Preview Day, allowing prospective students the opportunity to attend the showcase and meet with faculty and staff of the Art, Design, and Art History department. This was an excellent opportunity for Webster University Graphic Design students to network with local professionals many of whom were alumni. They also received feedback on their design work from their mentors and experts in the field in preparation for the AIGA Design Conference , April 2019 in Pasadena, CA.