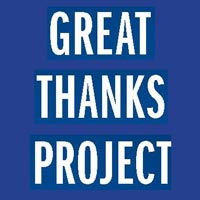 "If you're really smart, you'll learn to have an attitude of gratitude." This quote from Maya Angelou captures what The Great Thanks Project is all about.
The academic buildings. The theatres. The programming. The study abroad opportunities and global internships. The library. The scholarships. The athletic facilities. They all have stories that begin with the generosity of a donor. From Nov. 16-20, Webster students, faculty and staff members have the opportunity to share their favorite parts of their own Webster experience in the form of a hand-written message to those who help make it all possible – our donors.
The third annual Great Thanks Project is back.
Increasingly a project spirited by student initiative and philanthropic excitement, Student Ambassadors and members of the Office of Advancement staff will manage note writing stations at Marletto's and the University Center from 11 a.m.-2 p.m. and from 4-5:30 p.m.
Each station will include blank note cards featuring the artwork of BFA students Destini Johnson and Riley Williams, and names of donors which each participant will draw to select the recipient of his or her note. If someone has a specific donor to whom he or she would like to write, or would prefer to write to a donor who gives to a specific part of the University, he or she will have an opportunity to do so.
Featuring BFA Student Art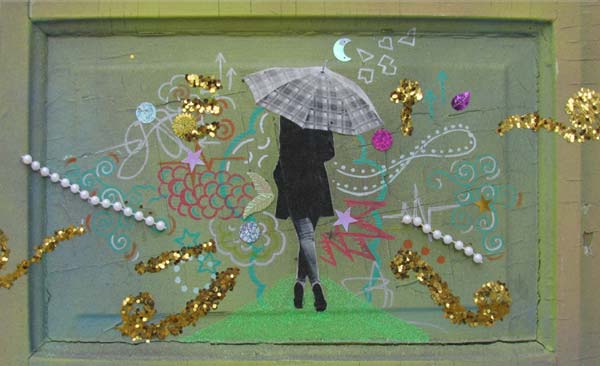 Each year, The Great Thanks Project features the artwork of one of Webster's many dedicated and talented student artists. This year's featured artists are Destini Johnson and Riley Williams, BFA painting students in the Department of Art in Webster's Leigh Gerdine College of Fine Arts.
Johnson's creations involve "imagining, daydreaming, examining previous work, and morphing my inspiration into reality is my ongoing process," she said. "I use the figure both as subject and content, often contrasting female and male characters in an ethereal background."
Motivated by the haunting memories he carries from his past, for Williams "painting is like flipping on a light switch, the darkness is illuminated." In explaining how he wants his work to impact audiences, he said, "I'd like to show that some of us go through, and even do horrific things, but still something beautiful can come of it."
For questions regarding The Great Thanks Project, contact Francesca Curcuru at 314-246-5948 or curcurufrancesca@webster.edu.
Below: Part of a larger painting by BFA student Riley Williams, whose work is featured on the Great Thanks Project notecards