Green Winter Clean Out and Donation Collection Dec. 18-22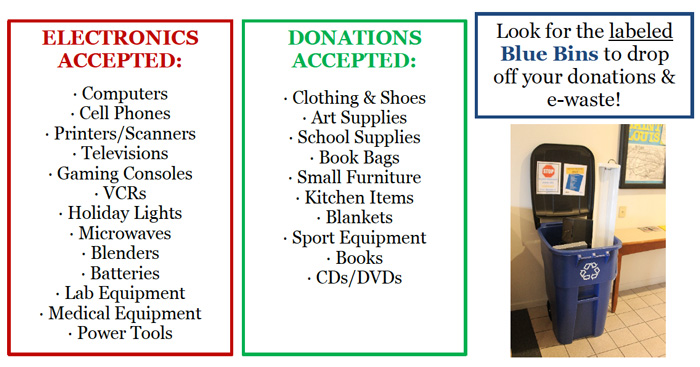 As students wrap up their fall semesters, Webster University Sustainability will be posting blue rolling bins with signage in each of the dorms as well as the Marletto's for students, faculty and staff to deposit gently used items and electronic waste.
The bins will be available for item drop off Dec.18-22 in West Hall, East Hall and Maria Hall/Marletto's.
Items Accepted
Please no large furniture or appliances at these locations. Items accepted include clothing, shoes, coats, kitchen items, school supplies and any small electronic devices with a battery or cord. Holiday lights are greatly encouraged!
For more information on this event, please contact sustainability planner Kelsey Wingo at 314-246-8611.