Webster University Green Move Out Week May 8-12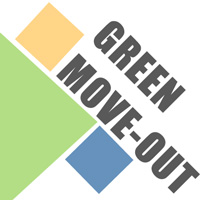 Did you know Move Out results in nearly 20,000 pounds of trash going to the landfill each year? Moving out of dorms and apartments for the summer can be hectic, but Webster University Sustainability and Residential Life are here to provide opportunities to green the process!
In order to collect reusable items and unwanted electronics for recycling, Goodwill donation boxes and blue electronic recycling bins will be available in five locations during the week of May 8-12. There will be one in each Residence Hall lobby (for the Webster Village Apartments, the bins will be in the Clubhouse) and one at the north entrance to Marletto's for faculty and staff access. Fully labeled recycling and landfill containers will also be available throughout campus. Volunteers will be available on a limited basis throughout the week.
Webster University Sustainability will be hosting a Swap Shop in Sunnen Lounge from 10:30-2:30 p.m. on Tuesday, May 16. Everything at the event will be free and open to the public. Everyone is welcome to continue dropping off donations at the Swap Shop including clothes, shoes, coats, office and school supplies, books, art supplies, small furniture and much more.
Help Webster University divert reusable goods from the landfill and provide for those in our local campus community!