Update Following June 26 Supreme Court Order on Immigration 'Travel Ban'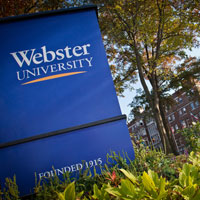 On June 26, 2017, the U.S. Supreme Court partially reinstated President Trump's 90-day travel ban for citizens and nationals of Iran, Libya, Somalia, Sudan, Syria, and Yemen. The order had previously been temporarily blocked by lower courts.
Specifically, the Supreme Court reinstated the travel ban for foreign nationals of the designated countries who "lack any bona fide relationship with a person or entity in the United States."
In its decision, the Supreme Court explained that in addition to individuals who have a "close familial relationship" with a person in the United States, foreign nationals who have relationships with U.S. entities (for example, a university like Webster University) that are "formal, documented, and formed in the ordinary course" may also continue to travel abroad and enter the United States.
Guidance for Students, Employees
After consulting with the University's legal counsel, we offer the following guidance for Webster University community members:
The Supreme Court explains that students from the designated countries who have been admitted to a U.S. college or university have a "bona fide relationship" with a U.S. entity and thereby remain exempt from the travel ban. Similarly, a worker who has accepted an offer of employment from an American company would also be exempt from the travel ban and permitted to enter the United States. It is unclear at this time whether the required relationship must have been formed prior to the issuance of the Supreme Court's Order or issuance of the Executive Orders.
However, until additional details on implementation are released from the U.S. Department of Homeland Security, we recommend that foreign nationals from the designated countries who are present in the United States refrain from traveling abroad if possible.
We will continue to monitor implementation of the travel ban pursuant to the Supreme Court's Order, and will provide further guidance when available. For reference and links to additional resources, visit this page about the original executive order.