Guterman to Succeed Englis as Conservatory of Theatre Arts Chair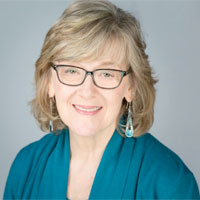 Webster University's Leigh Gerdine College of Fine Arts announces a leadership change effective June 1, 2020. After serving as chair for 15 years, Dottie Marshall Englis will be stepping down as chair of the Conservatory of Theatre Arts. She will be succeeded by Gad Guterman, who is currently serving as associate chair.
Englis and Dean Paul Steger communicated this news on April 17 to Conservatory students, faculty and alumni, as well as the partners of the Conservatory.
"Reflecting on what my personal and professional future might look like after 40 years at Webster, and I came to the conclusion that it was time to change my focus, take off my first responder hat, and step down as chair," said Englis. "It is my intention (and hope) to focus on teaching, designing and family. I will also be devoting attention to a cause near and dear to me, working with our alums to deepen their ties with faculty and students."
Steger communicated his appreciation for Englis' steady leadership, noting that she will continue to teach Costume Design and mentor the next generation of designers. "I am so pleased that Dottie will remain on the full-time faculty, nurturing and providing exceptional instruction to our talented students, and continuing to engage with our alumni and friends," said Steger. "Her 15 years of leadership have solidified the reputation of the Conservatory, engaged alumni in celebrating our collective accomplishments and created long-lasting relationships with leaders in the region and at the national level. We are indebted to her for her unfailing belief in the power of the arts to transform and inspire."
It's Unanimous: Gad Guterman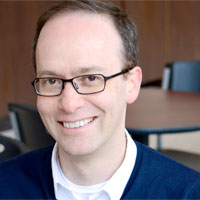 Full-time faculty unanimously recommended Gad Guterman to succeed Englis as Conservatory chair, the recommendations both supported by Steger and Englis. "Gad has served brilliantly as our first associate chair and we have all come to value him as a compassionate and effective colleague," said Englis.
Steger echoed Englis' sentiments. "I am immensely pleased to announce the appointment of Gad Guterman as the new chair of the Conservatory. He is in an excellent position to preserve those values we all hold dear, to allow a smooth transition and provide visionary leadership for the future of the programs," said Steger.
Guterman joined the faculty of the Conservatory of Theatre Arts 2011, currently heading the Theatre Studies & Dramaturgy program. Guterman holds a BA in Theatre and Economics (double major) from Cornell University, an MA in Educational Theatre from New York University and a PhD in Theatre from The Graduate Center, City University of New York.
"I've had such awe and respect for the Conservatory since I first arrived nine years ago," Guterman said. "The students, faculty, staff, professional partners, and alumni are an unparalleled community. They are passionate artists, creative problem-solvers, and true collaborators—exactly what we need more of these days. Dottie has been an amazing force in shaping and driving that community, and her leadership leaves a lasting legacy. I feel fortunate to have Dottie as a colleague and as a mentor. Filling the role she leaves open will be difficult, especially under the current crisis. Still, humbled and excited, I look forward to serving WebCo in this new capacity."