High School Student Ryan Jacobs Records With Webster University Chamber Singers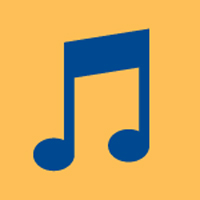 High school student Ryan Jacobs is one of four winners of the 2019 Student Composers Competition. Jacobs' winning composition was recorded by Webster University Chamber Singers.
Since 2004, the Young Composers Competition has recognized and encouraged the efforts of those between the ages of 12 and 21 who are involved in the creative process of composing music. Awardees will have their works performed by musicians from Chamber Music St. Louis at a public concert that is professionally recorded.
Ryan is the younger brother of Jeremy Jacobs, a current music major and presidential scholar at Webster University.
"Last year, Jeremy approached me about the possibility of having Chamber Singers record his brother's composition for submission to the competition." said Trent Patterson, director of Choral Studies."We spent about two rehearsals during the week after spring break learning Ryan's work under Jeremy's direction." During the following week, Ryan visited campus and played the piano while Jeremy conducted the choir for the recording session.
"This was a wonderful collaboration between a university chamber choir, an undergraduate student conductor, and a high school student composer." Said Patterson, "Chamber Singers were thrilled to have a hand in helping Jeremy to the win."
Jacobs is a senior at Blue Valley High School in Kansas. His winning composition, "When All Are Singing," sets his own text to music.
The National Association for Music Education sponsored the competition, with cash prizes and public performance of Jacobs' piece by the All-National Mixed Honor Choir this November in Orlando, Florida.
Composer Ryan Jacobs winning piece When_All_Are_Singing.wav .