Next HLC Focus Sessions: Academic Quality and Planning, General Ed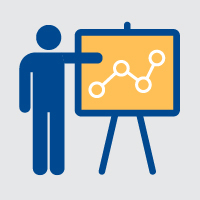 As a reminder, Webster University's next comprehensive visit from the HLC will take place in March 2018. In preparation, a working group is gathering evidence to demonstrate that Webster meets the five criteria for accreditation and developing a first draft of the assurance argument.

This spring, the working group is offering "HLC Focus Sessions" on key areas of accreditation (Session #4: Academic Quality and Planning is scheduled for tomorrow - Tuesday, April 11). The sessions are designed to provide information, but also to solicit information and examples that support our assurance argument. They are interactive workshops aimed at producing material to include in our submission to HLC.

Please review the remaining spring schedule below, with the addition of the follow-up session on Faculty Qualifications and Evaluations scheduled for Friday, April 21. It's important that key people attend the relevant sessions, so please RSVP today! Refreshments will be served. RSVP to: oacadaff@webster.edu and please indicate which session(s) you will attend.

For extended campuses: Following these workshops, the HLC working group will follow up with domestic and international campuses to provide key information and gather additional evidence supporting criteria through Webinars and on-site meetings.
Below are the next sessions. (For a list of previously held sessions, see this original announcement.)
Session #4: Academic Quality and Planning
Tuesday, April 11, 3-4:30 p.m., Faculty Development Center
Who should attend? Deans, Chairs, Program Directors/Heads, Faculty, Academic Staff
What will we cover? HLC Core Components and Subcomponents on quality of academic programs, quality assurance, and academic planning
What's the goal? Share models and document evidence in the above areas.
Contact Person: Michael Cottam, Online Learning Center
Session #5: General Education
Tuesday, April 18, 3-4:30 p.m., Loretto Hall 402
Who should attend? Faculty and staff working with the Global Citizenship Program (GCP)
What will we cover? HLC Core Components and Subcomponents on general education, including the GCP's purpose, content, and learning outcomes
What's the goal? Review and enhance evidence gathered to date; develop cases and examples to support how Webster meets these components.
Contact Person: Nancy Hellerud, Academic Affairs
Follow-Up Focus Session: Faculty Qualifications and Evaluations
Friday, April 21, 11 a.m. - 12 p.m., Faculty Development Center
Who should attend? Deans, Chairs, Program Directors/Heads, Faculty
What will we cover? 1) HLC Guidelines for Determining Qualified Faculty and 2) HLC Core Components and Subcomponents on faculty qualifications and evaluation.
What's the goal? Ensure that all departments have – or will soon have – faculty qualification guidelines and a plan to update faculty files if needed. This is follow-up session to the meeting on March 21 intended to continue our progress towards meeting the HLC deadline of September 1, 2017.
Contact person: Rita Smith, Academic Affairs