HLC Student Opinion Survey Launches Tuesday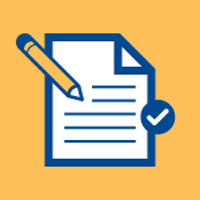 On Tuesday, Jan. 16, Webster University is administering the Higher Learning Commission's Student Opinion Survey.
The HLC's survey was sent via email to all students who were enrolled in Fall 2017 but have not yet graduated. This anonymous survey will remain open until Jan. 25.
Students are encouraged to participate in this voluntary and anonymous survey. Students' comments about their experiences at Webster University are an important part of the reaccreditation process.
For questions or concerns, please contact Justin Bitner in the Office of Institutional Effectiveness at justinbitner77@webster.edu.
---
Reminder of Public Comment Period
As a reminder, the public is also invited to submit comments regarding Webster University directly to the HLC. (Comments from the public should be submitted to:
Public Comment on Webster University
Higher Learning Commission
230 South LaSalle Street, Suite 7-500
Chicago, IL 60604-1411
The public may also submit comments on HLC's website at www.hlcommission.org/comment.