2020 Homecoming and Alumni Weekend Plans Modified; Class of 2020 Graduates Invited to 2021 Commencement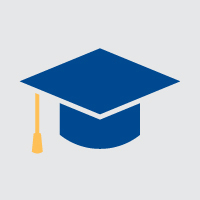 Due to the on-going pandemic and local restrictions on the size of gatherings, Webster University will move events of its 2020 Homecoming and Alumni Weekend to a later date or virtual format, depending on the activity. The events were originally scheduled for Sept. 25-26 on the main campus in Webster Groves.
Graduates from the Class of 2020, who were invited to "walk" in cap and gown during College and School events during Homecoming and Alumni weekend, will now be invited to attend the May 2021 Commencement ceremony should large public gathering be allowed at that time. These graduates were previously scheduled to walk during 2020 Commencement before it was moved from The Muny to a virtual format due to the pandemic.
Other activities originally planned for 2020 Homecoming and Alumni Weekend may be held in a virtual format, pre-produced, or postponed depending on the nature of the activity. More details on these will be forthcoming and communicated as they are finalized.
"These are times that require our attention to preserving safety as well as a sense of community," said Webster University Chancellor Elizabeth (Beth) J. Stroble. "As we prepare flexible plans for current students to safely continue their education this fall, we will also develop new ways to engage the Webster community, including recent graduates and alumni. We look forward to a time when we can gather with one another in person."