Fritz Leads Payroll Transition as Crutchfield Departs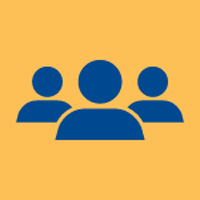 Gerald Crutchfield, director of Payroll, will be leaving Webster University June 7 for another professional growth opportunity, Interim Chief Human Resources Officer Doug Rau announced: We want to thank Gerald for his excellent leadership and innovation within the payroll department and wish him success in his next assignment.
Effective immediately, Cheryl Fritz, director, Total Rewards, will assume responsibility for Payroll in addition to her current Compensation and Benefits responsibilities. Combining HR and Payroll allows Webster to leverage the strengths and talents of the Payroll team with the HR team to improve employee and manager support, streamline work and processes, move forward on Manager and Employee Direct Access (self-service) and generate better analytics for decision-making.
Fritz is leading a transition plan that ensures we maintain the current high level of payroll service and accuracy while implementing efficiencies within the combined department.
Please continue to reach out by phone (314-246-7408) or by email (payroll@webster.edu) directly to Payroll with all daily operational questions.