Geneva's 21st Humanitarian Conference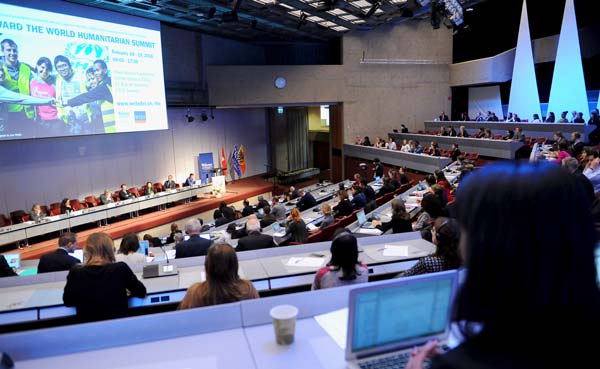 Webster University Geneva's Department of International Relations, together with the Webster Humanitarian Association (WHA), held its 21st International Humanitarian Conference (IHC) on Feb. 18-19, 2016. This year's Conference entitled "Toward the World Humanitarian Summit" aimed at addressing topics of the first World Humanitarian Summit (WHS), to be held in Istanbul on May 23-24, 2016.
Toward the World Humanitarian Summit
This year's IHC was led and organized by Oreste Foppiani, head of Webster Geneva's International Relations' Department, who worked in close cooperation with the United Nations High Commissioner for Refugees (UNHCR), the International Committee of the Red Cross (ICRC) as well as with faculty, staff and students of the university.
As in previous years, the conference was held under the auspices of the Government of the Republic and Canton of Geneva. The conference hosted over 40 distinguished panelists and speakers, including practitioners, scholars, members of the Geneva-based international community and representatives of civil society. The conference attracted 350 participants.
The aim of the IHC was to discuss and assess the key issues on the agenda of the first World Humanitarian Summit, a UN Secretary-General initiative: Improving the Efficacy of Humanitarian Action, Reducing Human Vulnerability and Risk, Transformation and Innovation in Humanitarian Action, Meeting the Need of People in Conflict Situations.
As Elisabeth Laurin, Permanent Representative of France to the UNOG and Other International Organizations, reminded those present at the IHC conference: "The Istanbul summit is a major rendezvous to address major crises."
The Critical Role of Individuals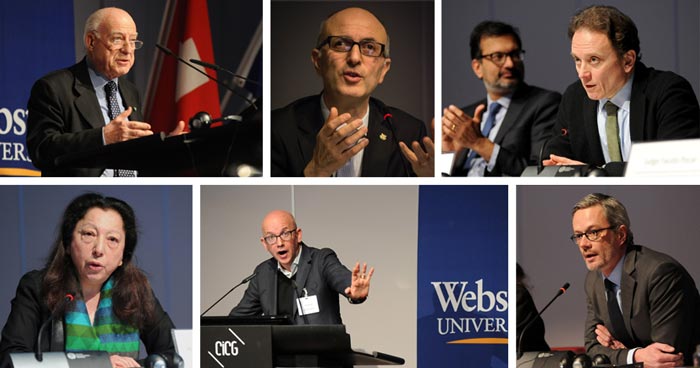 Daccord said: "There has been a shift in the way security is managed toward the power of the individual. Individual people can make a difference, good and bad. We are in a new 'ecosystem' in which the UN and non-governmental organizations, and people, have a role to play in a more dynamic, fluid world."
Pocar spoke of the relationship between humanitarian action and law: "[There is a need for] restorative action and preventive action, and respect for the individual."
Effective Media for Effective Humanitarian Action
On Feb. 19, in the second-day keynote address, Jean-Marie Etter, director of the Fondation Hirondelle, spoke of the role of the media and the diffusion of information via radio in areas of crises around the world. "There cannot be effective humanitarian action without effective media," she said. "And our role is to provide information, not communication."
Return conference speaker Nicola Carlone, head of the Plans & Operations Department, Italian Coast Guard HQ, talked about the role of NGOs and the Italian Coast Guard in the mass rescue operations held in the Mediterranean. While the general population has been made well aware of plight of immigrants off the Italian coasts, thanks to extended media coverage, in his presentation, Carlone provided precise data to illustrate how the number of persons rescued continued to rise over the past year.