Hunt Gallery Opening Exhibition '20/20' Jan. 24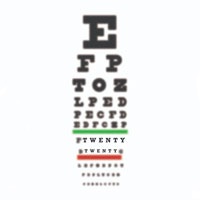 The exhibition "20/20", curated by Kasper Lorene Woldtvedt, project manager for Barrett Barrera Projects, will open with a public reception on Jan. 24, from 6-8 p.m. at the Hunt Gallery at Webster University. The exhibition focuses on the infinitive "to see" as a constructed noun rather than a verb...vision as an art subject as well as an object.
The works contained within the "20/20" exhibition consider the convergences of the activity and psychology of looking at art as well as the art of seeing.
The exhibition includes a diverse body of work that includes film, objects, and works by more than 20 artists. Artists include Miami-based sculptor and set designer Brookhart Jonquil, South Korean designer Aggie Nam/Godsomware, and Los Angeles-based new media artist Rollin Leonard.
Brookhart Jonquil will present a lecture about his work on Jan. 24 from noon- 1 p.m. in Sverdrup Building, room 123, on Webster's main campus.
The exhibition is presented by Webster's Department of Art, Design, and Art History (DADAH). It is made possible through the generosity of the Missouri Arts Council with support from the Leigh Gerdine College of Fine Arts.