MCISA Cancels I-Fest, Plans to Return Spring 2021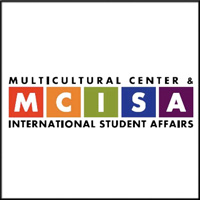 This announcement was submitted on March 13 by Bethany Keller, Assistant Director of the MCISA.
To the University community:
International Festival (I-Fest) has been a long standing tradition at Webster University. The Multicultural Center an International Student Affairs (MCISA) staff has worked diligently to explore all options for moving forward with this event in the midst of the COVID-19 crisis.
Putting the safety of our community (students, staff, faculty, alumni and Webster community) as our top priority, we are cancelling the April 17 event. We plan to host another international-themed event in the Fall semester and resume I Fest in its traditional format in Spring 2021.
This was a difficult decision and it was not taken lightly. We put the safety of our students and Webster community first in all things, even when that means cancelling annual traditions.
We look forward to the community working together with the MCISA to make I Fest 2021 an exceptional experience. For information related to the University's COVID-19 response, please visit webster.edu/covid19.
Sincerely,
Bethany