iFest 2019 World Dance Party April 12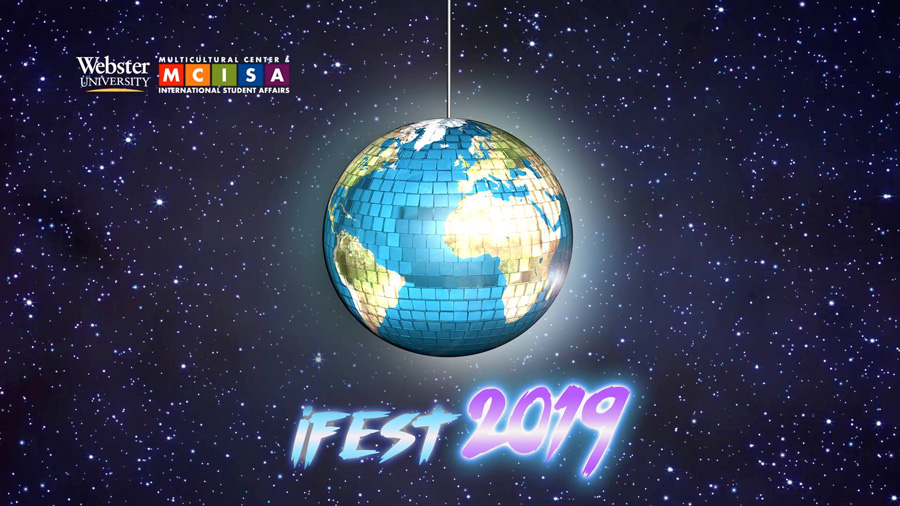 Webster University's annual International Festival, or iFest, is the Multicultural Center and International Student Affair's main April event. It will be held on Friday, April 12, in Grant Gym from 7-10 p.m.
The iFest exposition transforms year by year and features food, music, dance, and displays, representing many different countries and cultures with the primary intention of celebrating and showcasing the international diversity of Webster University.
World Dance Party
"Based on student feedback, this year's iFest is moving from its traditional format to more of a nightclub format of a world dance party," said Colette Cummings, Multicultural Center and International Student Affairs director.
You've never seen any international event like this. Previously, we held our event earlier in the day. However, this year we wanted to shift our focus to our student Gorloks and create a fun party atmosphere! Come ready to dance, hang out with your friends in our multicultural lounge, enjoy quick bites of street food, and drink refreshing mocktails from around the world.
This year's event may not be appropriate for those under 12 years of age.
Call For Volunteers
We're looking for volunteers to help with set up. Click here to sign up!
Drivers Needed! Please sign up to help us pickup foods from local restaurants for our Street Food Row. Drivers are needed between 5-7 p.m. and we will gladly reimburse you for mileage. Sign up here.
iFest is sponsored by the Multicultural Center and International Student Affairs and the Student Activity Fee with special thanks for additional support from the Confucius Institute, Multicultural Studies Committee, Association of African Students, Brothers Empowered, Japanese Student Association, International Student Association, and Muslim Student Association.