Remembering Andrew Goldbranson, Webster Conservatory Student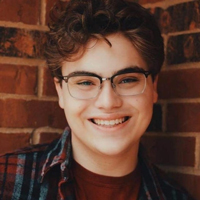 The Webster University community mourns the passing of Andrew Goldbranson, a student who was following a passion for acting and musical theatre in Webster's Conservatory of Theatre Arts.
Memorial services will be held July 17-18 in Darien, Illinois. In lieu of flowers, memorial donations may be made to the Andrew Goldbranson Memorial Scholarship Fund.
The Webster community extends condolences to Andrew's family, friends and all whose lives were touched by Andrew.
This fall the Conservatory will explore an appropriate way to honor Andrew's time at Webster. In a note to Conservatory faculty, staff and students, faculty members Dottie Marshall Englis and Gad Guterman wrote:
"In times of such great sorrow, we are reminded of WebCo's great capacity for care, compassion, and love. Please reach out to one another. Stay connected and supportive, understanding that each individual processes loss differently. Although we are currently scattered around the country, please know that Webster's counseling office is open and available. Emergency counselors can be reached at (314) 968-6911."
Memorial services for Andrew and additional information can be found through the Modell funeral services site.
The obituary can be read here, with a link to the Andrew Goldbranson Memorial Scholarship Fund.