In the News: Arcade, Vienna, Orlando, Cybersecurity, Singers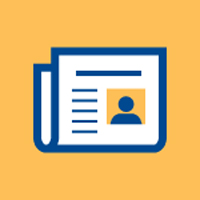 Recent news media coverage involving Webster University community members includes:
Vienna Partnership in Media Weekly
Horizont, a Vienna weekly covering media topics, published an article about Webster Vienna's recent appointment as the educational partner to Medien Zukunftsinitiative (initiative for media future).
The Zukunftsforum (future forum) was founded with a board of renowned personalities from different areas of the communication business with the goal to meet regularly and exchange ideas. This think tank also awards outstanding initiatives every year.
The article discussed the partnership, Provost Julian Schuster's visit to kick off the event, and future plans for the think tank.
Arcade Building Featured in KSDK Tour
Webster leaders have received recent tours of the historic Arcade Building before its reopening in downtown St. Louis, where Webster's Gateway campus will have classrooms, offices, a gallery and auditorium on the first two floors of the renovated loft apartment complex.
Now from NBC affiliate KSDK comes a look at the building through the eyes of one of its residents. KSDK's Heidi Glaus took a tour with a resident, who raved about how the project is coming together with 11,000 square feet of shared art and music studio space.
Watch the clip and read excerpts here:
Webster Chamber Singers' Groban Gig in STLToday
St. Louis Post-Dispatch culture writer Joe Hollerman wrote about the Webster University Chamber Singers' latest gig in his "Daily Dose" column at stltoday:
"The Webster University Chamber Singers continue to land good gigs, as they are set sing Monday with pop recording artist Josh Groban at the Peabody Opera House.

The singers will join Groban at the sold-out concert for two numbers, "Anthem" and "You'll Never Walk Alone." In recent years, the group has backed Todd Rundgren and performed vocals in a "Star Wars" concert tour.

Choral director and music professor Trent Patterson said, "These are lifetime-memory experiences that enrich and enliven the curriculum."
Webster Location Plans in Orlando Media
Plans to centrally locate to serve the Orlando region have made news in multiple publications in the central Florida city.
Coverage included articles in the Orlando Sentinel (on Oct. 5 and this Oct. 12 business column) and the Orlando Business Journal:
"We want to better serve the needs of students but also raise the profile of Webster in Orlando," said Patrick Giblin, director of public relations."
Webster Cybersecurity in InfoWorld
An article in tech publication InfoWorld about growing enterprise investment in cybersecurity extensively quotes Webster Cyberspace Research Institute director Chris Blask:
The executive order hopes to change that with the creation of Information Sharing and Analysis Organizations (ISAO) that are broader in scope than the current and industry-specific Information Sharing and Analysis Centers (ISAC). The ISAOs will include cyber security sharing among specific industries as well as for specific geographies and security events as needed.

"Without effective information sharing, there is no way to know what is actually going on. We can never know if the grid is under attack, or what to do if it is. We can never know if it is just our own problem [within a single organization] or something broader," said Chris Blask, director of Webster University's Cyberspace Research Institute.
Read the full article, including Blask's thoughts on insurance ramifications, at InfoWorld.