In the News: Miller-Struttmann on Shutterbee, Falconer on mental health, Smith on social media
Recent news media coverage featuring Webster University community members includes:
Miller-Struttmann on Backyard Bee Data Collection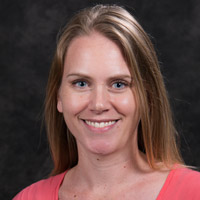 Nicole Miller-Struttmann was interviewed on "St. Louis on the Air" about how citizens in St. Louis can help catalogue bees in the region through her "Shutterbee" project.
Miller-Struttmann and fellow biologists at Webster University, the St. Louis Zoo, and St. Louis University have launched Shutterbee, a collaborative project powered by citizen scientists who can collect data on bees in their backyard or local garden habitats.
They are holding upcoming training sessions May 20, 21 and 23. Shutterbee's organizers are intent on reaching a real scientific goal: to discover how landscape features and land management decisions affect bee diversity and behavior.
Miller-Struttmann said the scientists will use the data to learn "what the bee diversity is like, going from the suburban to the urban environment, and potentially the rural environment as well. So we can get a sense for what the bee diversity is and what people are doing to support that diversity. The other facet is to understand the behavior of the bees and whether or not they're foraging on different plants. Are they meeting more flowers, or fewer flowers? Are they needing to branch out to get the resources that they need?
"Those are our two main questions, and then it is also about creating dialogue between the people who are surveying in their backyard and the scientists who are conducting research.
Miller-Struttmann is the Laurance L. Browning Endowed Professor in Biological Sciences in Webster's College of Arts & Sciences.
"One of the big parts of research like this is having lots of locations. When we have lots of people and locations involved, then we can get some really meaningful information."
The information will help them understand and also better advise citizens and communities on the best ways to support healthy bee habitats.
Listen to the full interview at St. Louis Public Radio, where she also explained how they collect and analyze the data from projects like this.
Falconer on Mental Health at Home during Pandemic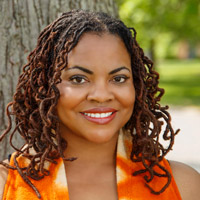 Falconer, an adjunct faculty member in the School of Education who also runs a private practice, said different personality types deal with the "stay-home" orders differently.
"From what I'm seeing with my patients, the introverts are quite happy being at home and they really hope it stays its way for a very, very long time because it has taken away a lot of the pressure that they feel on a daily basis to interact with people and to be very social," Falconer said.
"With the extroverts there, they are losing it. It's their patience is running thin. Everything starts to get on their nerves," Falconer added.
Watch the full story with Falconer at KSDK here.
Julie Smith on Social Media Literacy and COVID-19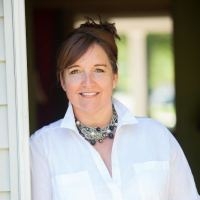 "Disinformation has been around forever. It's just now it travels at the speed of light, and it's easy to share. Anyone can now create anything that looks legitimate, so [whereas] years ago very few people had access , now the production of content has been democracized, so anyone can create anything that looks legit."
Smith is an instructor and media literacy expert in the Webster University School Communication.
"We also get most of our news from social media now, and that's often user-generated content," Smith said. "So a lot of the information we get is not created or compiled by people who have had journalistic training. And since there is a vacuum of accurate information about COVID-19...all of this disinformation easily slides into that vacuum, and people are more likely to believe any information they're given."