In the News: Election coverage featuring Professors Hall, Smith, Webster voter support
It's an election edition of Webster in the News, with Webster University faculty members and initiatives featured in recent and upcoming media coverage:
Hall Part of Election Coverage on KSDK, Fox 2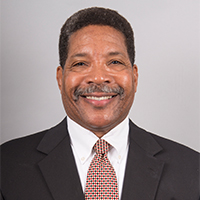 Professor of political science Bill Hall will appear on multiple news stations for U.S. election coverage over the next few days. Hall, who teaches in Webster's College of Arts & Sciences and George Herbert Walker School of Business & Technology, will be in the KETC studios at 7:30 p.m. Tuesday night as part of a discussion, which also will be simultaneously broadcast on NBC affiliate KSDK, about the what future civil rights policies may look like in the next administration, as well as the difficulties candidates had campaigning during the pandemic.
The next morning, Wednesday, at 7:15 a.m., Hall will be in the Fox 2 studios to discuss the overnight polling returns and what they mean to the viewers.
Separately, Hall was recently interviewed in the The Company Dime about the risks and/or benefits of having company CEO's express their personal political opinions.
"It's not unusual for CEO's to express their political opinion," Hall said after Expensify founder and CEO David Barrett said it is a business imperative for voters to support Joe Biden in the presidential election. "It is a bit extreme that they expect clients to support only those candidates they support," Hall said. "That is unusual, but we are in an unusual political environment."
The article also said: Companies generally try to avoid sowing dissension among customers, according to Hall, who has advised Fortune 500 companies and politicians and is a veteran of the U.S. Department of Justice. Now, though, Hall is seeing "a lot of instances, where you didn't see them in the past, of taking that risky step. This current campaign is different. It got really personal. I used to see a distinction between politics and business. Some feel so alienated that they are emboldened to abandon the safe route."
The article appears in The Company Dime here.
Julie Smith in Vox, Public Radio, TV on Election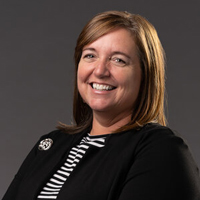 Julie Smith was quoted by Vox Media about why some people choose not to vote:
"A media literacy instructor at Webster University, [Smith] works to help people better understand media validity," the article says. Smith says there are questions readers should ask of their news. "Who's the sender of the message? What's their motive or intent? What tricks are they using to get me to pay attention to their message? What information is left out? Who makes money from this message?" Smith says. "We need to be asking those questions about everything, not just Aunt Carol's Facebook post."
Smith was also interviewed by National Public Radio affiliate KBIA about the overwhelming amount of information that is surrounding us every day, and how some of it is designed to mislead or confuse us.
Listen to Smith in that interview at KBIA here.
And Smith was interviewed by KPNX 12 News in Phoenix about spotting disinformation spread during the election.
Voter Engagement Efforts in STL Magazine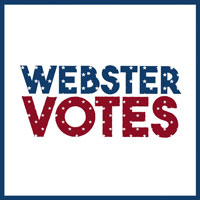 Webster's voting support efforts were mentioned in a St. Louis Magazine article about community efforts to increase voter engagement.
Read the article at STLMag here.
Webster's nonpartisan on-campus voter engagement and support efforts, which include awareness and assistance in getting students to polls, have previously received three national awards.