In the News: Reinisch on Brexit; Roberts on balance transfers; Art is Labor
Recent news media coverage of Webster University community members includes:
Reinisch on Brexit in Washington Post, TRT World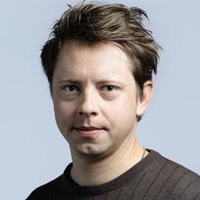 Dieter Reinisch penned a column in the Washington Post discussing how Brexit has revived fears of a return to violence in Northern Ireland from multiple sides.
Reinisch is a historian at the Institute for Advanced Study, Central European University, in Budapest, and an adjunct professor in international relations at Webster Vienna.
He writes, in part:
Boris Johnson's Brexit proposal was designed to make it less likely that militant republicans would mobilize around the border. However, the compromise imposed trade barriers between the island of Great Britain and Northern Ireland, angering Northern Irish loyalists. Influential loyalist commentator Jamie Bryson, the editor of the "Unionist Voice," summed loyalist sentiments up: "Republicans have been rewarded yet again for threatening peace with the constant stream of Brexit concessions."
Read his full analysis in the Washington Post.
Parts of it were quoted in a piece on the same topic at TRT World.
Roberts Talks Balance Transfers at WalletHub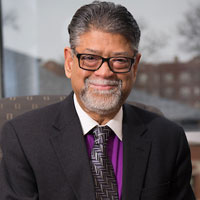 Joe Roberts was featured in WalletHub's piece about balance transfer credit cards. In it he shared his analysis and fielded questions on how fees, interest rates and credit history are variables in determining the best action for consumers and small businesses.
Roberts is a professor of management in the George Herbert Walker School of Business & Technology.
"To find the best balance transfer credit card offers consider the following: Look for a card from a well-known company. If the company issuing the balance transfer card is not commonly known, be very careful. There are several nefarious players in this market that can harm you and your business. Look for 0% interest on the transfer card and 0% fees..."
"The biggest mistake I have seen people make is not to calculate the true cost of such transfer offers. It is rather easy to use one of the several calculators available free online and calculate the capital and interest payments for these transfers and compare this number with paying off these balances without such transfer. If the comparisons turn out to be in favor of the transfer, then proceed."
Read the full Q&A with Roberts at WalletHub.
'Art is Labor' Exhibit in St. Louis American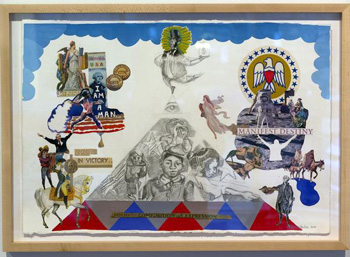 The "Art is Labor" exhibit currently presented in the Arcade Contemporary Projects Gallery at Webster's Gateway Campus was noted in the St. Louis American.
In conjunction with the exhibit, curator Bread and Roses Missouri honored columnist and civil rights activist Jamala Rogers as a lifelong social justice champion.