In the News: Parr on Church abuse, Norman on hip hop, Smith on Twitter
Recent news media coverage involving Webster University community members includes:
Parr on Impact of Church Sexual Abuse Report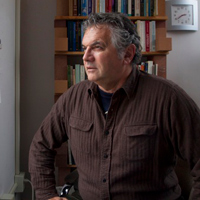 Chris Parr, department chair of Religious Studies in the College of Arts & Sciences, was quoted in the Christian Science Monitor Thursday in an article about a recent 900-page grand jury report in Pennsylvania, which concluded that more than 1,000 children were sexually victimized by 300 clergy members in the Catholic church over a 70-year period.
Parr talked about how this scandal likely will affect the church's reputation.
"These scandals are devastating to the institutions involved," says Christopher Parr, chair of the Department of Religious Studies at Webster University in St. Louis, Mo. "How can one trust anything about the faith, in the face of such betrayals? Which of course was exactly the one concern of the curators of the Church – hence their toxic commitment to secrecy and denial."
The story has since been republished by several other publications. The original article can be found in the Christian Science Monitor here.
Roz Norman on NWA, Public Enemy Landmark Albums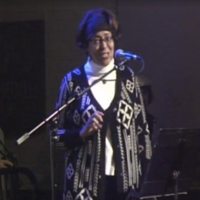 George Herbert Walker School of Business & Technology adjunct faculty member Rosalind "Roz" Norman was interviewed by St. Louis Public Radio about the significance of the hip hop albums "Straight Outta Compton" by N.W.A. and "It Takes a Nation of Millions to Hold Us Back" by Public Enemy.
Both were released 30 years ago.
"I remember what it was like when N.W.A. and Public Enemy came out," Norman said. "At that time, they were the voice for the voiceless. They were the ones who were like the journalists of what was happening in their neighborhood, or the 'hood, and they were real about it. So if you want to look at semantics, some people get upset because they say, 'Oh, they used a lot of profanity and all this.' But you have to go back to the time, give it context, understand the background."
Read an abridged transcript online here, or listen to the interview online here.
Smith on Ownership of Media Twitter Accounts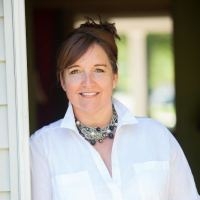 School of Communications visiting instructor Julie Smith was interviewed by the Huffington Post about a story regarding "ownership" of a Twitter account.
The Roanoke Times of Virginia claims in a lawsuit that a Twitter account that was set up to promote its sports coverage was essentially stolen by an employee, a former sportswriter who ran the account and then took it with him when he moved to a competing publication.
"Employers and employees are going to have to have these conversations at the very beginning of their relationship, basically saying, 'If you work here and you have our company name in your Twitter handle then when you leave our company, you leave the Twitter account here,'" Smith said.
The story can be found online here.
Webster Faculty Experts Guide
Visit experts.webster.edu for a list of faculty experts on a range of topics covered by news media.