In the News: Miller-Struttmann, Flewellen, Giblin, Mink, chess alumnus, Conservatory student
Recent news media coverage featuring Webster University community members includes:
Miller-Struttmann on Effects of Spraying for Mosquitoes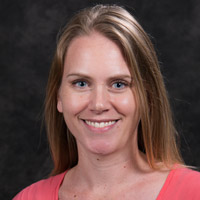 Nicole Miller-Struttmann was interviewed at her home by FOX 2 news about Glendale's decision to no longer spray for mosquitoes. Miller-Struttmann, associate professor and the Laurance L. Browning, Jr. Endowed Professor in Biological Sciences, researches how environmental shifts impact plant pollinator relationships, including bees.
In the interview, Miller-Struttmann explained that there are numerous studies that show that commercial mosquito repellants have been linked to declines in pollinator populations, such as bees, moths and butterflies.

"This is something that we've known about for a long time in the scientific world: the effects of pesticides — unintentional — on pollinators. It's not just bees, but there's moths, butterflies, all kinds of organisms that are beneficial for us, but are harmed by insecticides.
The interview can be viewed online at Fox2 here.
Flewellen, Giblin in 'Insight into Diversity'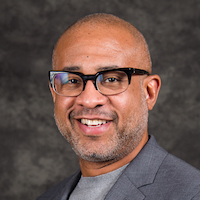 Chief Diversity Officer Vincent C. Flewellen and Director of Public Relations Patrick Giblin were quoted in an article on "Witnessing Whiteness" that appears in this month's issue of "Insight into Diversity" Magazine.
Flewellen discussed the reaction and deluge of calls after he appeared in a December 2018 NBC News piece about Witnessing Whiteness. Much of the reactionary coverage after Flewellen's appearance on NBC contained erroneous details, such as stating that the program would be offered as a class for students rather than as a workshop series for faculty and staff.
The program brings white people voluntarily together to do work around racism in a supportive, non-threatening setting. It is about learning to speak about race and racism, exploring white privilege, and practicing allying with sisters and brothers of color. Community groups nationwide, including the St. Louis chapter of the Young Women's Christian Association (YWCA), have hosted such workshop series since 2008.
"As a result of the publicity we received in December and January, there were faculty and staff members already asking when we were going to start the program," says Flewellen.
Registration for the first Witnessing Whiteness program for Webster faculty and staff is open through July 12.
The Insight into Diversity article, "Reacting to Whiteness: Learning to Recognize Racial Identity, Privilege is Key to Anti-Racism," can be found online here.
Mink to Introduce 'Silver Screen' Film Series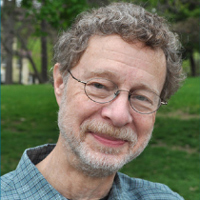 Eric Mink will lead one of the post-film discussions during the inaugural "Silver Screen" film festival, a movie series in St. Louis that shows works with themes centered around aging.
The series is screened over three Mondays in August.
Mink, an adjunct professor of film studies at Webster University, and a former columnist for the St. Louis Post-Dispatch and the Daily News in New York, will introduce "The Intern," a 2015 comedy starring Robert De Niro.
Read the announcement at STLtoday.
Conservatory Student in Lighting Equipment for Live Performances
Conservatory of Theatre Arts student Nate Walczyk was mentioned in the River Cities Reader (Quad Cities, Iowa and Illinois) for landing a summer job as a Sales and Installation Specialist at Bandit Lites this summer. Bandit Lites specializes in lighting equipment for live performances, film and television.
Alumnus Liam Le Quang Wins Chess Classic
Webster alumnus and former chess team member Liam Le Quang won the Summer Chess Classic last weekend. This is Liem's second title this month, following the Asian Continental Chess Championship crown.
The Summer Chess Classic in St Louis, Missouri, is the second of four annual Chess Classic tournaments. The news was covered in vietnamnet.vn.