In the News: Cooper on children and protests; Smith on social media; Alum's lifetime achievement award
Recent news media coverage featuring Webster University community members includes:
Woody Cooper on Children and Racial Justice Protests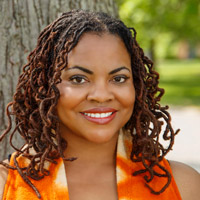 Jameca Woody Cooper was interviewed in "Insider" after nationwide protests sparked debate about the role of children in political activism.
Some argued that a viral video of a young girl at a protest in New York reflects an unacceptable "loss of innocence."
Woody Cooper, a counseling psychologist and adjunct professor in Webster's School of Education, had a different reaction to the video:
"Cooper, whose scholarship and clinical work has focused on bringing awareness to mental health conditions and reducing the stigma associated with mental health in communities of color, described her first instinct when seeing the video of Rogers' activism as "pride."
"While Cooper says she understands commenters' concerns, she doesn't believe that protesting itself is robbing children of color of their innocence — rather, it is a powerful response to the structural inequality that has robbed them of innocence since birth.
"If you're a person of color, you know that children of color in this country are not granted the luxury of childhood innocence," she said.
These discussions, she says, need to begin from a point of personal experience.
"For many children of color, they've already kind of had their first eye-opening experience — probably at school or with friends — where they have realized or been told by someone that they're different," she explained. "So that's probably where you would start with most children, and maybe to also refer to books they read or movies that they watched where a child or an individual has been singled out or isolated."
Read the full article at Insider here.
Alumna Keeton a 'Lifetime Achiever in Healthcare'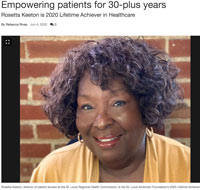 The St. Louis American published a feature story on Webster alumna Rosetta Keeton, who was named the "2020 Lifetime Achiever in Healthcare." Keeton earned her Master of Health Administration from Webster's George Herbert Walker School of Business & Technology.
Among her career's work in healthcare, she "worked with residents living in St. Louis ZIP codes at high risk for chronic diseases to increase health literacy and become active participants in their own health care. And she enlisted members of the Board of Aldermen to make the case for public health care needs in North St. Louis. She also is the founder and facilitator of Sistah Connection, one of the oldest local breast cancer support groups."
Read the full profile at the American here.
Smith on Sorting Fact, Fiction, Conspiracy in Social Media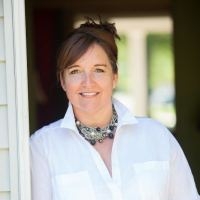 Julie Smith, an instructor in the School of Communications, was interviewed by PBS for their online journalism project "Rewired." She spoke about the many COVID-19 conspiracy theories that are being shared online and also gave tips on how to fact-check information that is shared on social media:
"There's not a lot of solid information about the virus itself. No one really knows where it came from or how it originated, how long we're going to be in this lockdown," said Julie Smith, a professor of media communications and digital literacy at Webster University.
"Because there's a lack of really valid information, all that other junk fills that gap."
Read the full piece, "Why You're Seeing So Many Coronavirus Conspiracy Theories," here.
Smith was also interviewed for an Arizona Republic piece on how fear-mongering stories and hoaxes spread on social media.
"The dog whistles, racist tropes and calls to carry rage to white communities might seem deliberate and coordinated. But social media analysts say the posts are united only in their attempts to sow mayhem and chaos.
"The same messages were going out on my neighborhood Facebook page," said Julie Smith, a social media expert and instructor of media literacy at Webster University in St. Louis. "Don't believe this stuff,"
She said there isn't a clear motive or a political ideology behind the posts. "Some people just want to see the world burn."